Pub's heart – and tea – warming support for children's hospice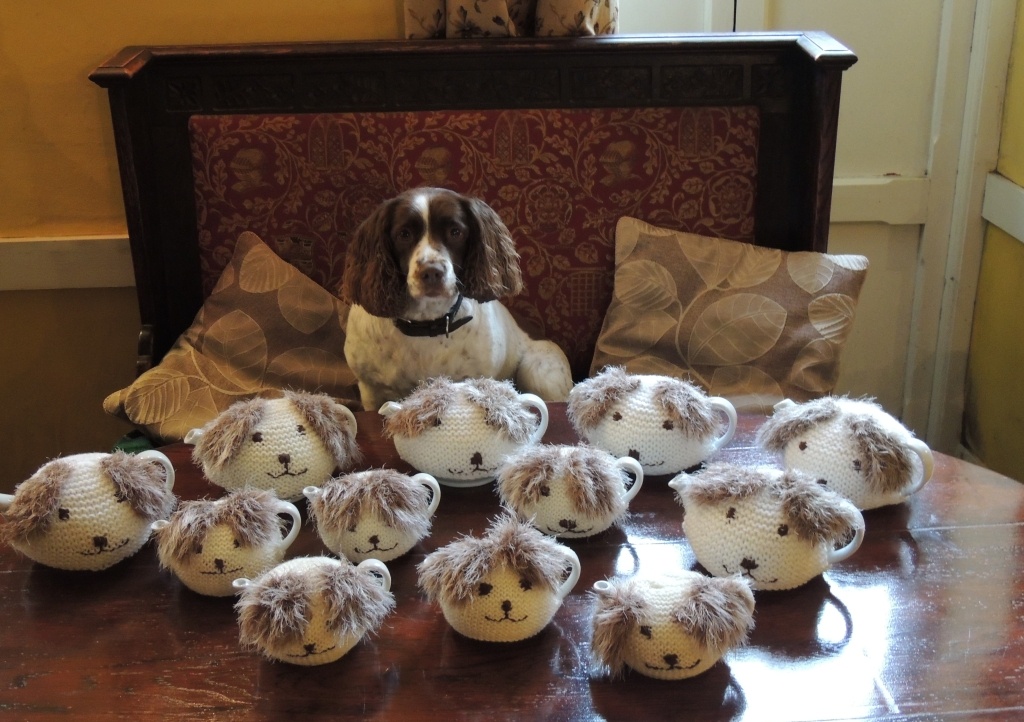 Knitted tea cosies have been keeping the tea warm and raising money for Children's Hospice South West at the Tors Inn in Belstone.
Mango, the pub's springer spaniel, was the inspiration behind a baker's dozen of tea cosies made by local Margo Cockell – 12 for the pub and one for the charity's Little Bridge House hospice near Barnstaple in North Devon.
Margo knitted the woolly warmers for landlord Kevin Vogan after he decided to switch from metal to porcelain tea pots – and the tea cosies have since proved to be such a hit with regulars that Kevin offered them the chance to 'adopt' one in aid of Children's Hospice South West.
Kevin, who visited Little Bridge House with Margo, said: "Margo very kindly offered to knit some tea cosies and regulars have paid £10 each to sponsor one.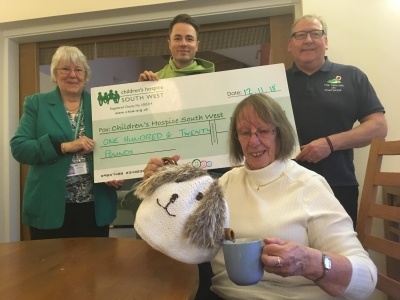 It's a nice way to support the children's hospice, which does fantastic work for families in the South West.