Over £2000 raised at Little Bridge Stock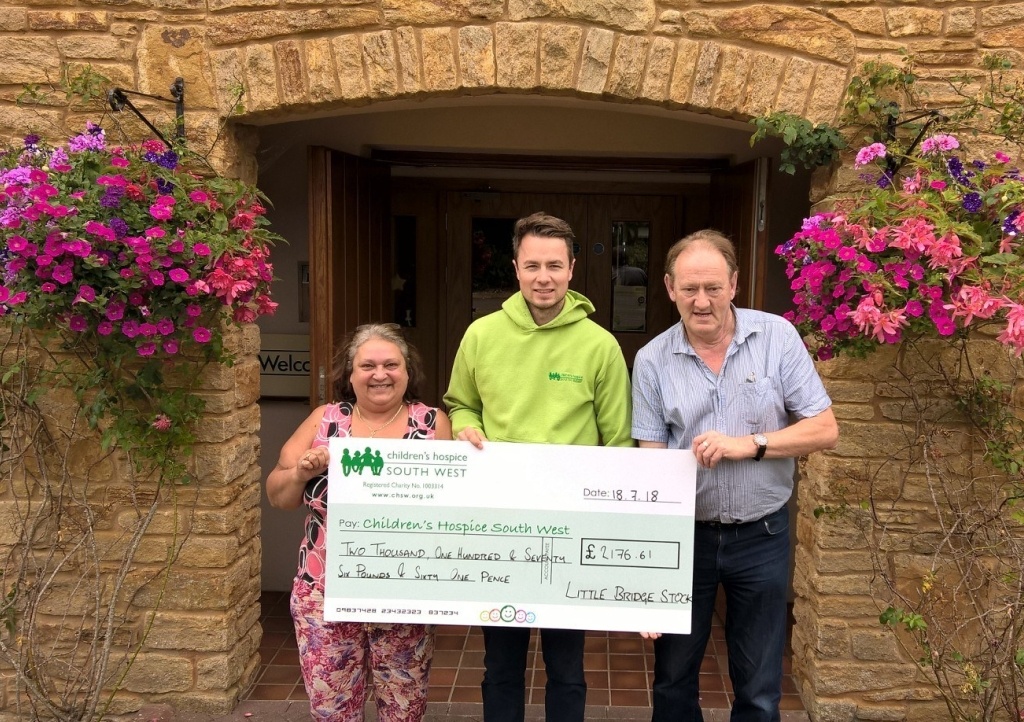 The organisers of Little Bridge Stock, a family festival held at the Old Station Inn, Blackmoor Gate, have handed over a donation of £2176.61 to Children's Hospice South West (CHSW).
This was the seventh year of the annual festival which hosted performances from a range of local bands and musicians across two stages including Yazzy, The Big Fat Blues Band, Coast to Coast, The 5.15, Jolly Joker and Good Company. The festival was free to attend and proved very popular with families from the local area.
Organisers of the event are also excited to announce the date for next year's festival which will be held on 5 and 6 July 2019.
Josh Allan, Community Fundraiser for CHSW said
We are so grateful to the organisers and supporters of Little Bridge Stock for their fantastic donation to the hospice. Our Little Bridge House children's hospice is currently supporting over 170 families, on behalf of all of them I would like to thank everyone for this generous donation.
Money raised at Little Bridge Stock will help Little Bridge House in being able to continue offering short breaks, respite, palliative care, end of life care and bereavement support to local children and their families. CHSW gives families the chance to recharge their batteries and make precious memories together.