North Devon firm's year-long fundraising pledge for Children's Hospice South West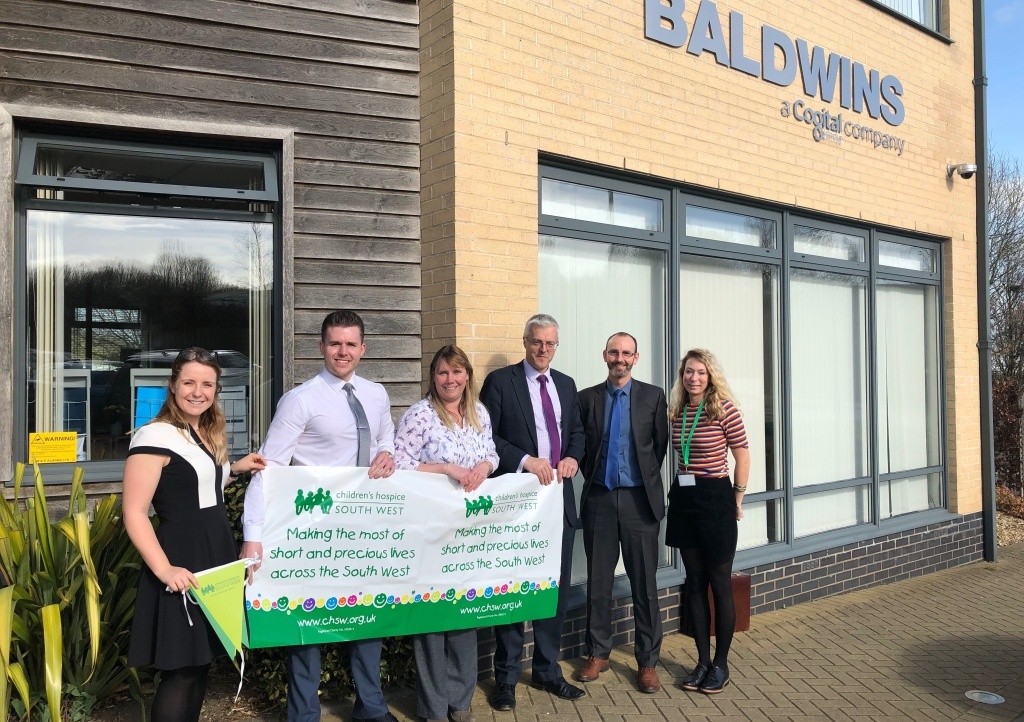 A business advisory firm with roots in South Molton and Holsworthy is launching a year-long fundraising drive to support Children's Hospice South West (CHSW).
Baldwins' offices on Pathfields Business Park, South Molton and Fry Street, Holsworthy have pledged their fundraising to the hospice after staff voted for CHSW to be the firm's charity of the year.
CHSW offers vital care and respite to more than 500 children with life-limiting conditions and their whole families at its three hospices in North Devon, Cornwall and Somerset. It costs around £10million a year to run the three hospices, the majority of which comes from voluntary donations.
Baldwins staff have earmarked three key events to raise thousands of pounds for the charity, including the 5k Rainbow Run at Westpoint in Exeter on June 22, abseiling down the UK's largest waterfall at Canonteign Falls during the weekend July 20-21, and skydiving from 15,000 feet at Dunkeswell Airfield on May 18. There are places still available for all three events on the CHSW website.
Matt Gard, Regional Managing Partner at Baldwins in the West Country, said: "A lot of people in the region have an association with CHSW, either because they know someone who has benefited from their service or have benefited directly, which is why the majority of our staff decided to support this cause.
"We've been supporting South Molton and Holsworthy businesses for many years and are keen to extend this further into causes that are close to people's hearts.
"We are aware of the huge costs needed just to keep CHSW's vital service going, which is why we have quite a few staff lined up to launch their own personal fundraising drives for some major challenges over the coming year.
"While we haven't set a fundraising target, we are hoping to raise a substantial sum of money that will go towards helping families in need."
Mhairi Bass-Carruthers, Corporate Partnerships Fundraiser at CHSW, added: "It's fantastic to have the support of Baldwins in 2019 and great to see staff getting involved in so many of our fundraising events this year.
"Our three hospices in Devon, Cornwall and Somerset provide care for the whole family. As well as medical and nursing support for sick children, they offer specialist palliative care; short breaks and respite; a sibling service for brothers and sisters; emergency support; end-of-life care; and a bereavement service for as long as is needed."
"We rely almost entirely on voluntary contributions to provide this vital care for more than 500 families every year. We just couldn't do this without such generous support from the local business community."