Newquay Rainbow Run is brightest yet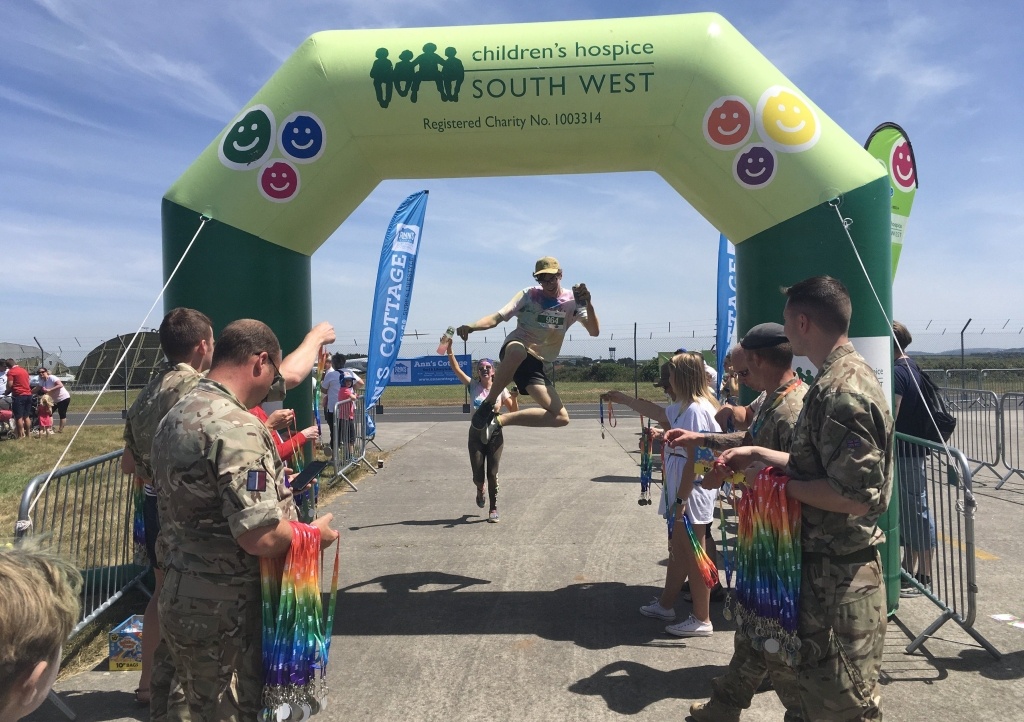 All colours of the rainbow could be seen at RAF St Mawgan on Sunday at Children's Hospice South West's (CHSW) 5th annual Rainbow Run sponsored by Ann's Cottage.
The event saw around 1500 people of all ages run, jog and walk the 5k route around RAF St Mawgan's training ground and get covered in different coloured powder paint along the way.
Organisers of the event from CHSW's Fundraising Team hope the Rainbow Run will raise in the region of £75,000 for Little Harbour children's hospice in St Austell.
Kiley Pearce, Events Fundraiser for CHSW said "We are absolutely delighted with the turn out at this years Rainbow Run. The sun certainly put a smile on everyone's faces right from the start and we just want to thank everyone who was part of the day; from participants to volunteers, all our sponsors and everyone who helped make the day such a success. We couldn't offer the care that we do to so many families at Little Harbour without the support of such a generous local community."
Taking to the stage as people arrived and creating a real summer party atmosphere were Pirate FM, Truro School of Samba, Titan the Robot, Benji Matthews and Tara Hegarty from Versatile Fitness Choice. New to the event this year were fire engines from the Emergency Services Museum which sprayed people with water before and after the run and were a welcome addition in such hot weather.
Paint stations out on the route were each sponsored by, and manned by staff and volunteers from; Biffa Waste Services, Happy Days Nurseries, Steve Andrews Tyres and Autocare and Cornwall Training and Consultancy.
Thanks are extended to RAF St Mawgan for hosting the event once again and all of the local businesses who supplied items for the day and were part of the event as well as the team of over 100 volunteers who helped the event to run smoothly.
Money raised at the Rainbow Run will help Little Harbour to continue providing care and support for children with life limiting illnesses and their families. The hospice is now supporting 120 local families from across Cornwall and Plymouth through offering short breaks for the whole family as well as respite, palliative care, emergency stays as well as end of life care and bereavement support.
For those who enjoyed the Rainbow Run or missed out on it and want another opportunity to get colourful CHSW are organising a Bubble Rush event in Plymouth in September. This is a 5km sponsored fun run where everyone gets covered in different coloured foam as they run through bubble stations around the route. More information about the Bubble Rush can be found here