Newquay charity gig row re-scheduled for August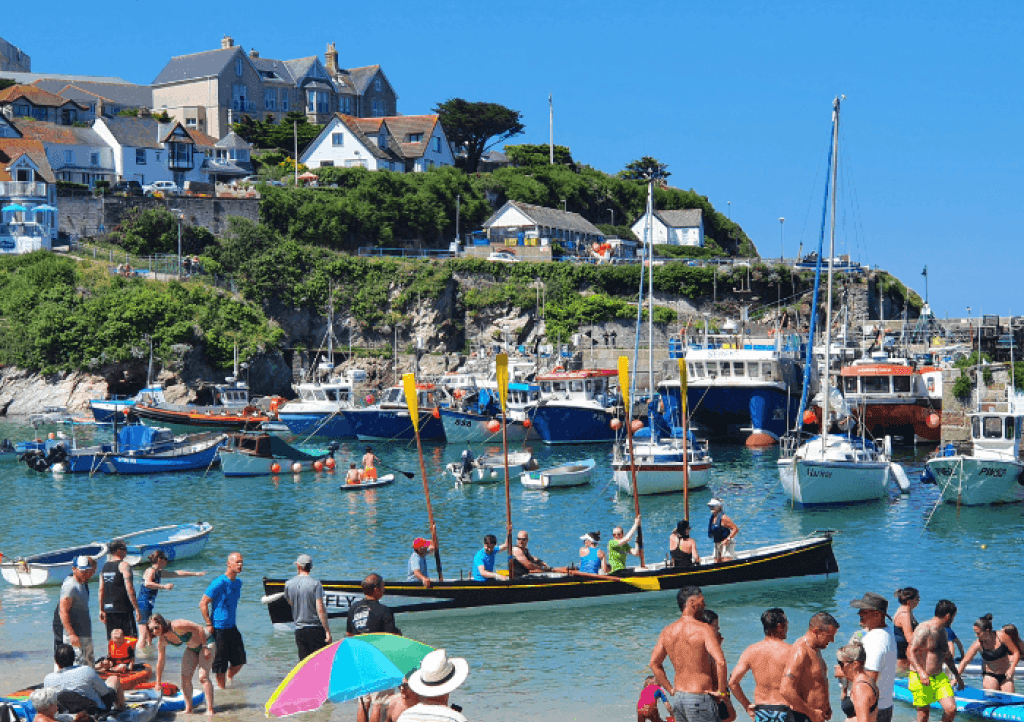 Newquay Rowing Club is once again looking for teams to take part in its sponsored gig row in Newquay harbour to support Children's Hospice South West (CHSW). 
After it was cancelled due to weather conditions in July, the new date for the event is on Sunday 27 August. 
The event offers groups of friends, colleagues, sports teams or family to give gig rowing a go in this friendly sponsored charity event.  To take part teams are required to supply three novice rowers and the other three rowers and the coxswain in your gig will be supplied by Newquay Rowing Club.
Alice Merrett, Area Fundraiser for CHSW, said: "We are so looking forward to the return of the sponsored Newquay gig row. It is the perfect event for people to give gig rowing a go with a healthy bit of competition against other novice teams from the local community. Don't be put off if you have never stepped into a gig before – this is your opportunity, you will be supported by experienced rowers and we are sure you will enjoy it!"
Natalie Trebilcock, Secretary of Newquay Rowing Club, said: "NRC are proud to be able to support CHSW in hosting this event! We look forward to a fun-filled afternoon with you all both on and off the water." 
Teams are asked to meet at the harbour and assist getting the gigs into the water at 2pm and the competition will start at 3pm. There will be a presentation in the clubhouse after which everyone is welcome to attend. If you have more than three people interested in taking part you can enter up to two teams into the competition.
Teams are asked to raise or donate £100 to CHSW's children's hospice in St Austell. 
Anyone interested in taking part should contact Alice Merrett at CHSW by emailing alice.merrett@chsw.org.uk or calling 01726 871800.