Mini club hands over sizeable donation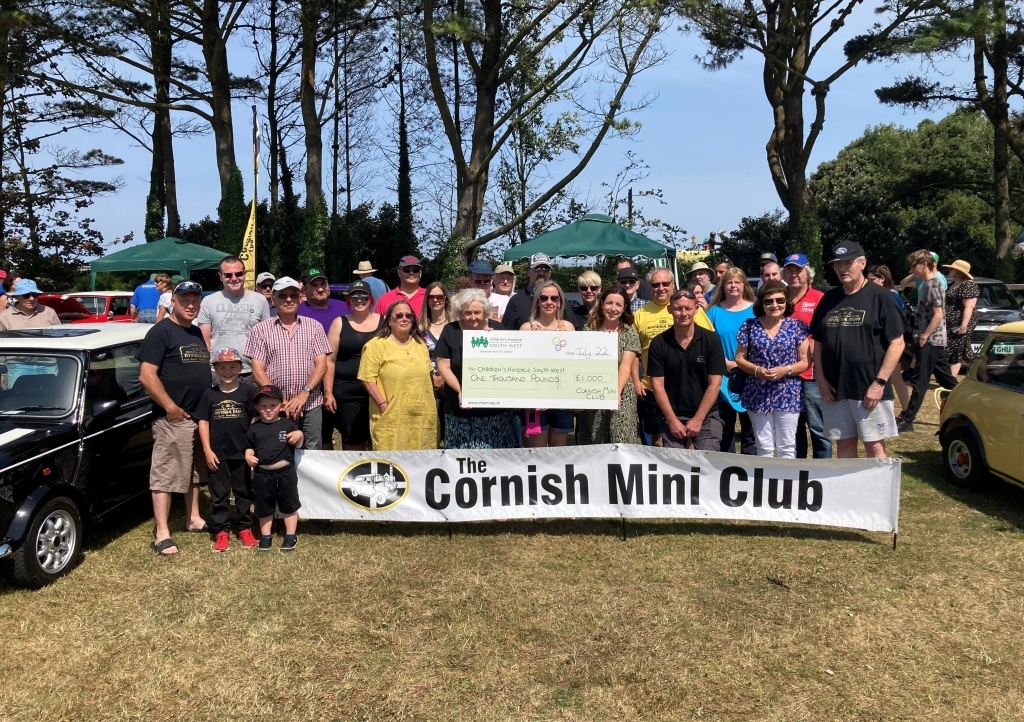 The Cornish Mini Club has donated £1000 each to Children's Hospice South West (CHSW) and Cornwall Blood Bikes following this year's Riviera Run.
The 3 day event, which was held over the early May bank holiday at Pentewan Sands Holiday Park, saw hundreds of classic and modern
minis on display, competing in various competitions, out and about around Cornwall and owners enjoying entertainment and events at the holiday park. 
The minis all had their time to shine over the weekend during a number of competitions run as part of the show. Rivalry was strong in all events including the show n shine, rocker racing, loudest exhaust, stereo sound off and a glow show, all of which helped to raise the total collected for the two charities which had been chosen by Cornish Mini Club members.
Bernadette Chambers, Area Fundraiser for CHSW was presented with the donation at the recent Wadebridge Wheels event and said; "I would like to thank everyone who contributed to this generous donation.
Our children's hospice, Little Harbour, is just a few miles up the road from Pentewan and we are so grateful that this money will help us to continue providing expert care and support for over 140 local children and families supported by Little Harbour.
Dave Osborne from Cornish Mini Club said; "The Cornish Mini Club have supported CHSW over many years and are pleased once again to help this very worthy cause. Thanks for all you do to support local children and families at Little Harbour."
Dates are already set for next year's event which will be held 29 April – 1 May 2023, for more information click here.