Masonic grant presented to Little Bridge House fundraising team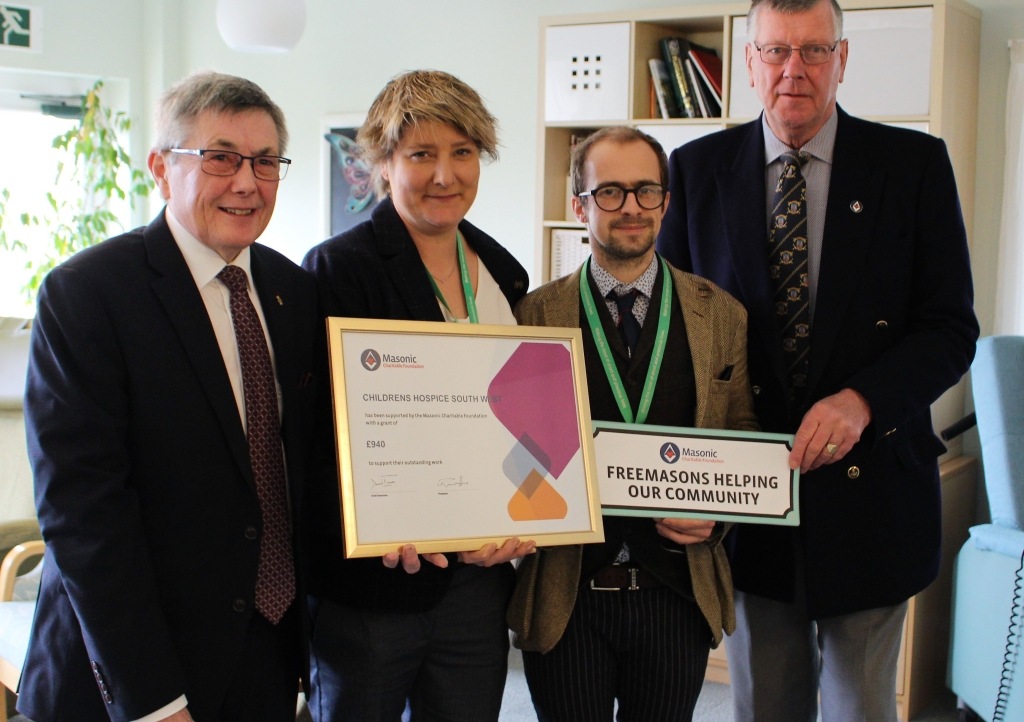 Children's Hospice South West's Little Bridge House hospice has been chosen to receive a grant of £940 from the Provincial Grand Lodge of Devonshire Freemasons.
The grant comes through the Masonic Charitable Foundation (MCF) and will be used to help provide respite care and support for the children and their families at the hospice in Fremington, North Devon.
Contributions from Freemasons to hospices have exceeded £13million in England and Wales since 1984, with £600,000 given this year. Seven hospices in Devon received a share of £7,635.
The Devonshire Freemasons have been long term supporters of Children's Hospice South West and, including the individual donations made by the 131 Devonshire Lodges, have given grants totalling more than £106,000 since Little Bridge House opened in 1995. 
Emma Perry, Head of Fundraising at Little Bridge House, said: "We're very grateful to Provincial Grand Lodge of Devonshire Freemasons for their generous grant, which will help us to provide respite for the whole family, including a sibling service for brothers and sisters, emergency support, end of life care, and a bereavement service for as long as it is needed."
W. Bro. Charles Yelland, Assistant Provincial Grand Master of the Devonshire Freemasons, said: "I'm very proud we've been able to assist Children's Hospice South West. They do an outstanding job helping children with life-limiting conditions, as well as supporting their families through very difficult times, for which we are equally grateful."