Marshall VW Raise over £2,000 for CHSW at Birdman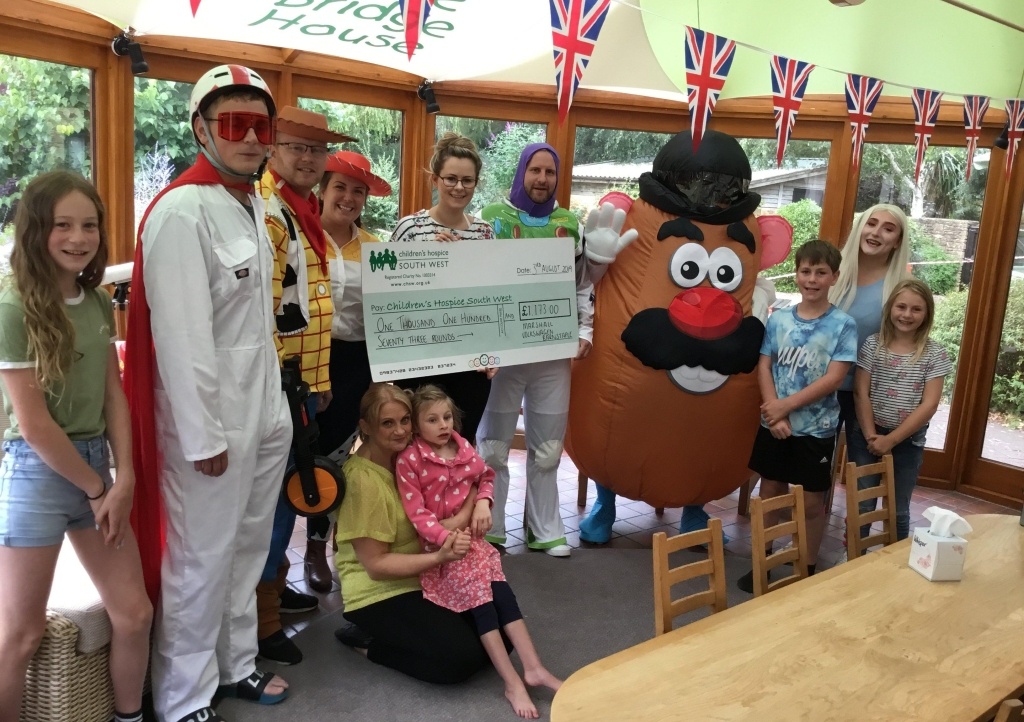 On 3rd August two teams from Marshall Volkswagen Barnstaple entered this year's Birdman competition organised by Illfracombe Round Table and have raised over £2000 for Children's Hospice South West (CHSW) while doing so.
Teams from Marshall Volkswagen Barnstaple have taken part in the annual event for the past four years and this year chose to support CHSW, which runs Little Bridge House children's hospice in Barnstaple, with their fundraising. While also organising the build of their structure and of course their fancy dress as characters from Toy Story, members of the two Birdman teams rallied around friends, family and colleagues for sponsorship. They were delighted with their total of over £2,000 that they handed over to Little Bridge House children's hospice when they visited on the morning of the event.
Over 15,000 spectators gathered on Illfracombe Pier to watch the event unfold as teams all tried to fly the furthest in their homemade flying machines.
Mhairi Bass-Carruthers, Corporate Partnerships Fundraiser at Little Bridge House thanked the team for their efforts; "On behalf of all of the children and families that we support here at Little Bridge House I would like to thank all the members of the Marshall Volkswagen Barnstaple teams who took part in Birdman and who raised such a fantastic amount for the hospice while doing so.
It felt very appropriate that the team were dressed as characters from Toy Story – a film often watched and loved by so many children and families during their stays at the hospice.
If you think your workplace would like to get involved in raising vital funds for CHSW then why not give Mhairi Bass-Carruthers at Little Bridge House a call on 01271 325270 or click here to see ways you could get involved