Locks to be cut for Little Harbour and Little Princess Trust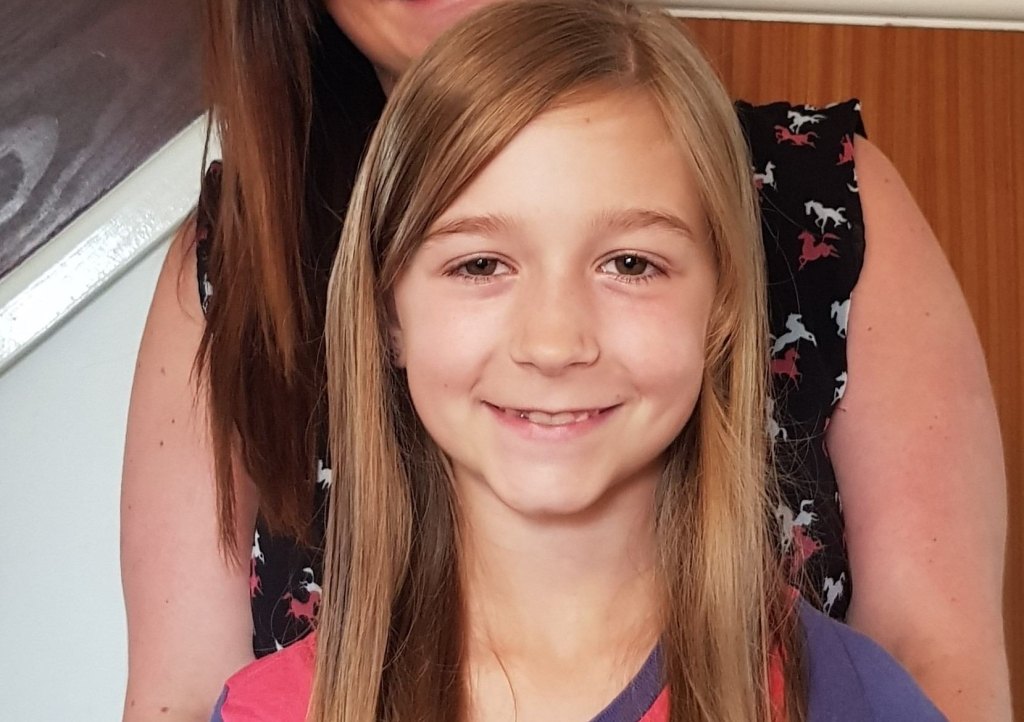 8 year old Lilly-Mae Hurse from Carclaze School has decided that she will be cutting her locks off to help other children.
Lilly-Mae has been growing her hair for years and always wanted to donate it to the Little Princess Trust, after speaking with her mum Sam who is a Team Leader on the care team at Little Harbour children's hospice she became interested in how she could help the children that use the hospice too.
Mum Sam said "As she has got older she has got more of an understanding of what I do and what the Little Princess Trust is for she has been openly talking about people with cancer. Her grandad is currently being treated for Lymphoma and she did mention donating the hair to him but I explained to her grandad was bald before he had cancer so I think he won't need it! She then asked if I looked after children with cancer and I explained that some of the children did. I spoke to her about ways she could help and she decided that raising sponsorship would be good so she can ask people to donate to CHSW as well as actually donate the hair as well."
Lilly-Mae has already raised over £200 and will be asking friends and family to support her with her big hair cut by donating whatever they can to help CHSW to support other local children before her hair gets cut and donated to Little Princess Trust.
Sam said
I am so proud of Lilly-Mae, I know first hand the support that local children and families receive from Little Harbour so I know that fundraising like this really will make a difference. I hope we can get as many people as possible donating.
Alice Merrett, Community Fundraiser for Children's Hospice South West at Little Harbour said "Sam is one of our Care Team Leaders at Little Harbour, the team do an amazing job in providing respite, short breaks, palliative care as well as end of life care and bereavement support for local children and families. To know that her daughter wants to help children in two different ways by raising money and donating her hair is fantastic."
If you would like to donate towards Lilly-Mae's fundraising then please click here