Little Harbour Cook Flies High for CHSW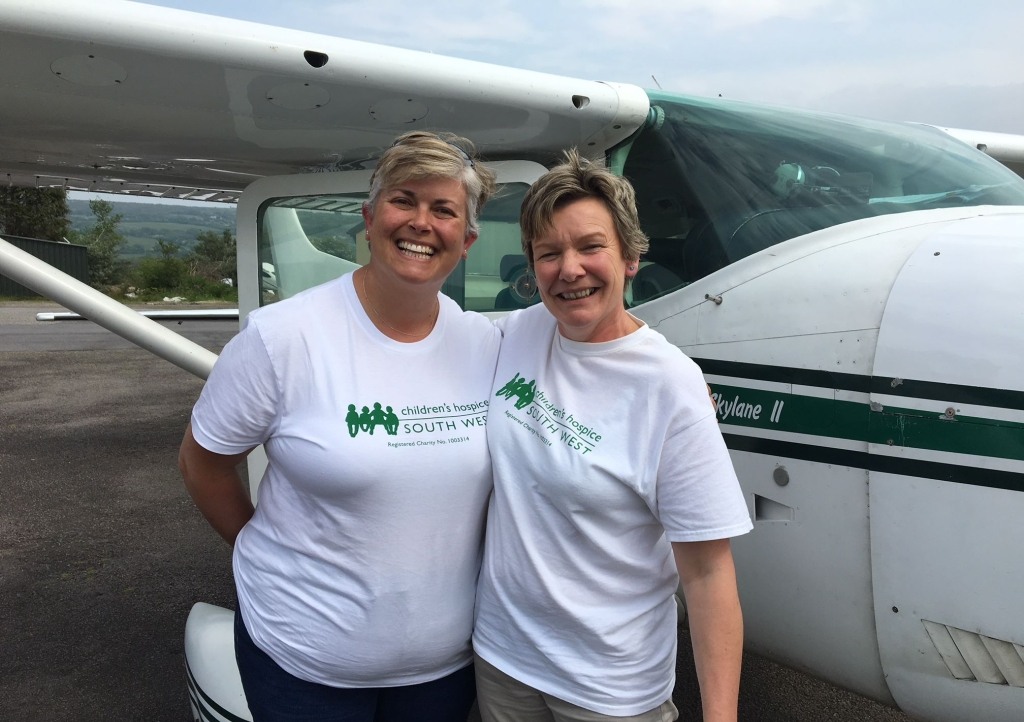 Karen Goodman, Cook at Little Harbour children's hospice and daughter of retired Reverend Peter Eustice from St Stephen in Brannel, is embarking on a challenge like no other.
Lanjeth local Karen will be taking to the skies this week strapped to a plane when she hopes to complete a sponsored wing walk to raise vital funds for Children's Hospice South West (CHSW).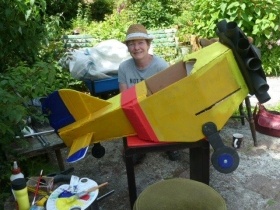 Day to day Karen is on the team that prepares home cooked meals for all of the children and families that stay at Little Harbour for short breaks and respite. Karen meets families receiving care and support from the hospice every day and sees first-hand how important Little Harbour is to them both for the medical care as well as the chance to make treasured memories. It was a trip to Bodmin airfield on a day out with some of the children and families who attended the Feet Off the Ground Fly Day that inspired Karen to sign up for the wing walk.
Karen says
The whole day was incredible, seeing our families having fun and the smiles on the kids faces was priceless, I was truly in awe.
So feeling totally inspired I signed up for a Wing Walk! Being strapped to a Bi-plane was not on my bucket list let alone my radar however although feeling anxious and excited I am throwing myself into fundraising for Little Harbour."
Weather permitting Karen hopes to be able to complete the wing walk, soaring above Cornwall on the wing of a Boeing Stearman Biplane, at 11am on 4th July. Anyone wanting to go along to give her some moral support is most welcome at Bodmin airfield.
Karen has been getting very creative making planes which have been a great talking point with children and families at Little Harbour.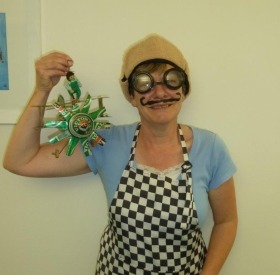 She has already raised over £600 in sponsorship by selling quiz sheets and plants and collecting at local events but will continue to fundraise and is happy to receive any donation, big or small!
Community Fundraiser and colleague of Karen's Alice Merrett said "We were so excited when we heard that Karen was taking on a wing walk to raise funds for Little Harbour. This is an amazing challenge and we wish her all the best for the day and with her fundraising. Staff and families at Little Harbour have already been very supportive and we hope she has an amazing time."
Reflecting on her job at Little Harbour Karen says "It is the most rewarding, inspiring & emotional job and I love it."