The John James Foundation hands over brand new car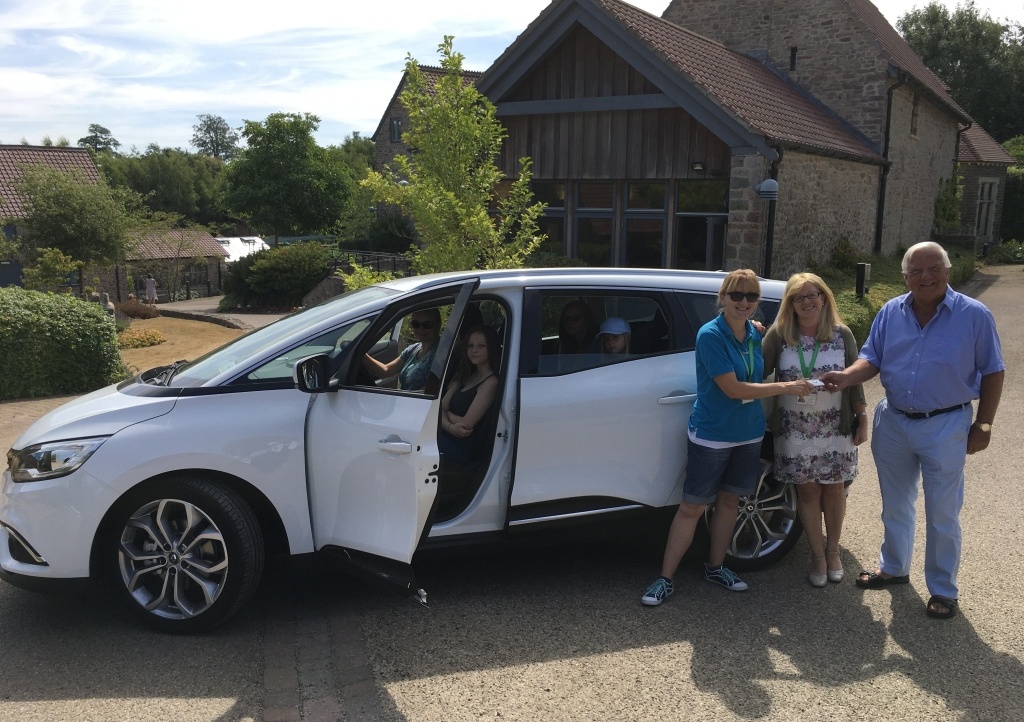 The concept of 'whole family care' is a key part of the service at Children's Hospice South West (CHSW). Siblings, in particular, often share a special bond and the loss of a brother or sister will have a lifelong impact.
CHSW operates a Sibling Service at each hospice, providing dedicated support and care to the brothers and sisters of children who have life-limiting conditions. The service was established in recognition of their needs and provides much valued and dedicated care.
CHSW's Charlton Farm hospice, based in North Somerset, has been kindly gifted a brand new 7-seat Renault Scenic by the John James Foundation in Bristol to be used by its Sibling Team.
Ann Juby, Mayor Gifts, Trusts & Grants Officer at CHSW said, "The Sibling Team offers a wide range of exciting activities including trips to leisure parks, entertainment centres or even visits in the community such as fire stations or airports. The John James Foundation's wonderful gift will allow these activities to continue in a vehicle very much suited to the children and young people."
Foundation Trustee and Vice-Chairman, John Haworth visited Charlton Farm to present the car to Senior Sibling Support Worker, Jamie Symes. The Foundation, which gives grants to a wide variety of causes in the fields of health, education and the elderly, has been supporting Charlton Farm since its inception. In 2002 the trustees agreed to contribute £1 million to give an early boost to the £15 million appeal needed to build the hospice.  John said:
The John James Bristol Foundation is delighted to be able to support the valuable work done by Children's Hospice South West Sibling Team and hope that the children have many happy memories of the trips taken using the new vehicle.