Jailbirds Raise Over £10,000 for CHSW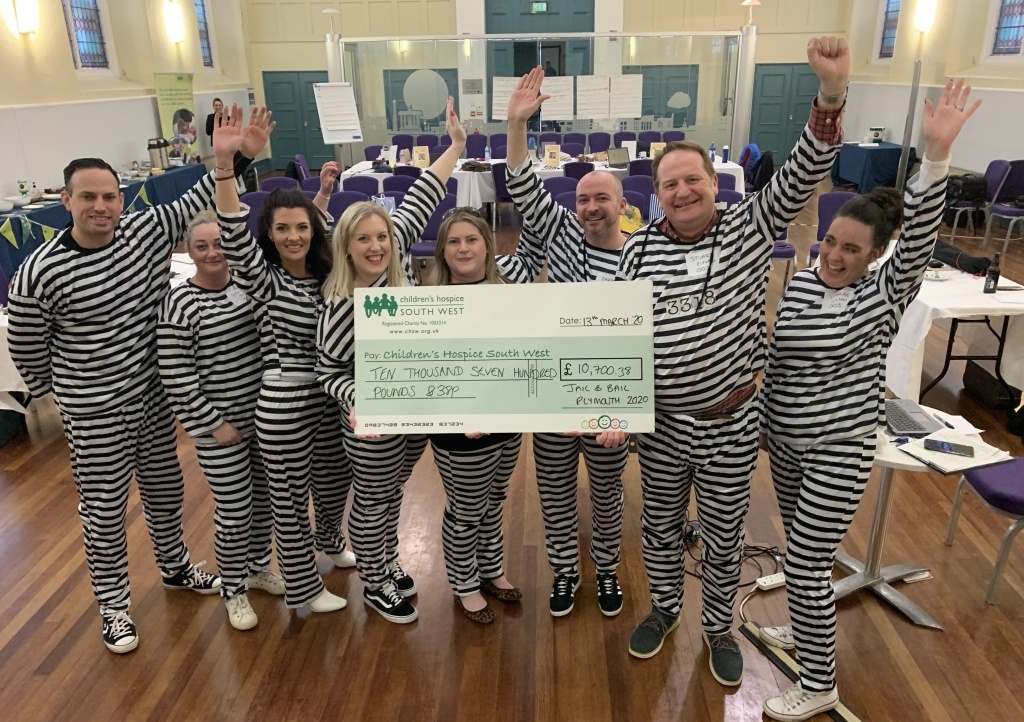 Children's Hospice South West (CHSW) held its annual Jail and Bail fundraising event at Devonport Guildhall in Plymouth on Friday 13th March which raised an amazing £10,700.38 for the children's charity.
7 local businesses took part in the event which involved individuals getting arrested and put on trial for fictitious crimes including telling bad jokes, dad dancing and excessive talking.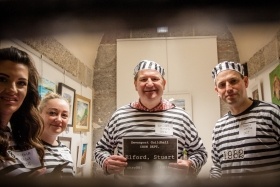 Prisoners included; Caroline Wilson from Big Ant Group, Darren Butcher from MRIB Insurance Brokers, Jade Scott from Your Partnerships Plymouth, Nicola Kelly and Danielle Hill from Collaton Safety Management, Ros Heath and Chace Whittle from NatWest, Stacie Pirret from Bandvulc and Stuart Elford from Devon and Plymouth Chamber.
Sarah Nuttall-Worsley, Corporate Partnerships Fundraiser for CHSW said
Our prisoners worked so hard on their fundraising all day and have raised an absolutely fantastic total which they should all be very proud of. We are so grateful to each and every one of them for raising so much in just one day, these donations will help support the children and families we care for at our Little Harbour children's hospice in St Austell.
Local Mum Bex Hele inspired the prisoners during the day by sharing how her family received support from CHSW at its Little Harbour hospice when their baby Jack died from a rare heart condition. "Little Harbour is like an extension of our home and our family and your amazing fundraising today is helping families like ours get that vital support at really difficult times."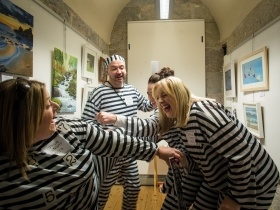 Thanks go to Jack from Gas Jack and Mike Doyen Voss for assisting with the arrests, Leanne Elliott for acting as the judge, Mark Holloway as Clerk of the Court, Devonport Guildhall, Column Bakehouse, Dartmoor Brewery, Encore Showbiz, Barnett Photo Studio, Fox Property Visions and Stage Crew Productions and Entertainment.
Money raised from the event will go towards the care and support offered to children with life limiting illnesses and their families from Plymouth and Cornwall. Little Harbour is currently offering respite breaks and palliative care to over 130 families and also offers end of life care and bereavement support.
To find out more about Jail and Bail and how you could get involved in future events click here