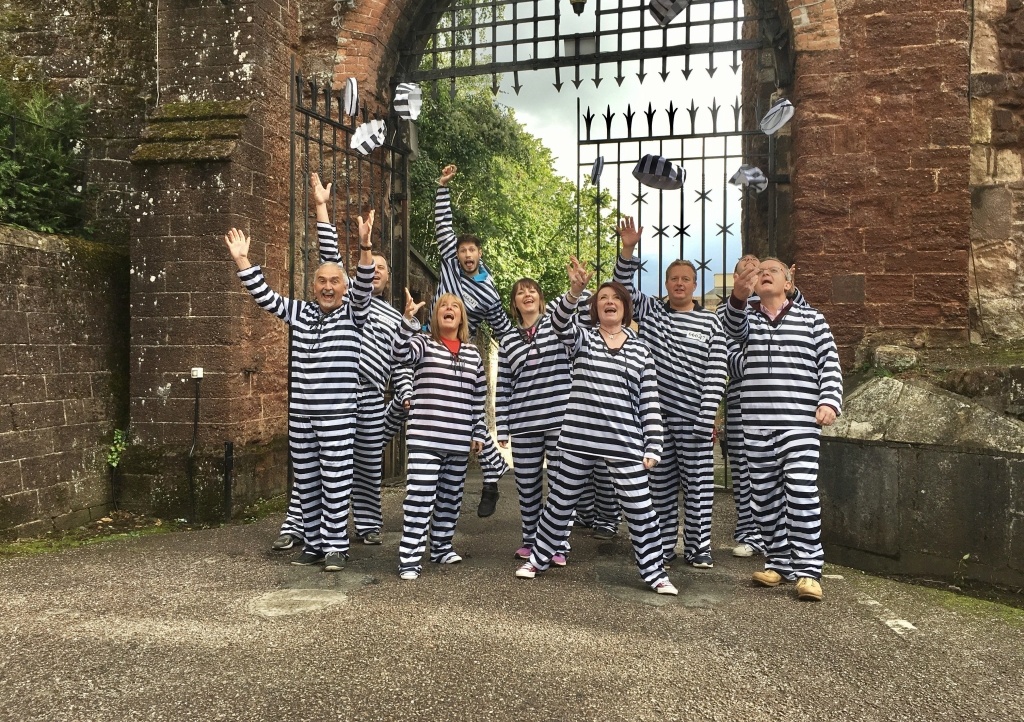 Children's Hospice South West (CHSW) will be arresting, charging and putting on trial some well-known business people in the area who, if found guilty of their entirely fictitious crimes, will have to raise a bail of £999 each to be set free. Funds raised on the day will help support the work of its Little Bridge House children's hospice in Barnstaple.
Those taking part in the charity's entertaining Jail and Bail event at Exeter Castle on Friday 21st September include; Chris Callan from TT Electronics, Chris Mullan representing Accord Marketing, Darren Sparrey from D.S Electrical, David Roberts from Nu-Heat UK Ltd and Kevin Parry and Scott Hunt who will be representing NatWest. Kevin Fenlon from RGB Building Supplies will also be taking part alongside two guest accomplices from Exeter Chiefs Rugby Club.
On the day the accused will be arrested and put on trial for their fictitious crimes which include being the world's worst dancer, crimes against fashion and stealing food from the office fridge.
Dominic Scotting, Community Fundraiser for CHSW said "We have got a great group of local business people taking part in this year's Jail and Bail event. If, or should I say when, they are jailed they will need all the help they can get from their business contacts as well as friends and family to raise enough bail to be set free."
Last year the prisoners taking part in the event in Exeter raised an incredible £11,500 for the charity which supports local children with life limiting or life-threatening illnesses as well as their families. CHSW has three children's hospices including Little Bridge House in Barnstaple. Children & families can use the hospice for respite, short breaks, emergency stays as well as end of life care and bereavement support.
To follow the action on the day see Children's Hospice South West's social media pages and follow #CHSWBail