Instow marines' festive fundraisers in aid of hospice neighbours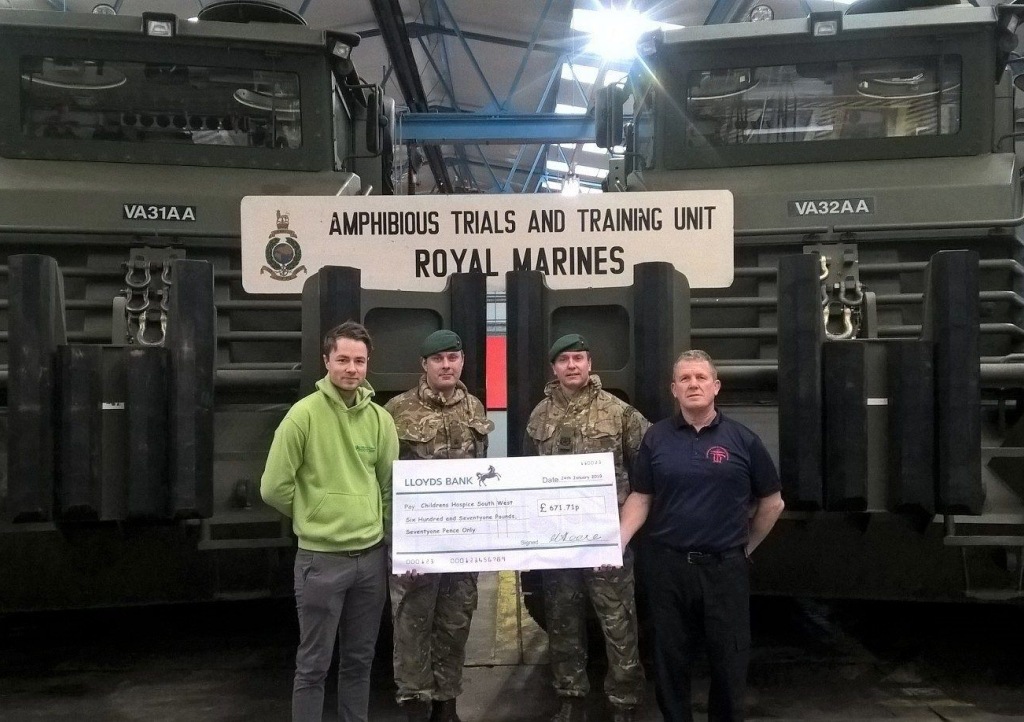 Royal Marines based at Instow have been stepping up their fundraising support for Children's Hospice South West.
The 11 Amphibious Trails and Training Squadron, which raised more than £500 during a family fun day last summer, has now presented a further £671.71 to the charity following some festive fundraisers held on December 19.
Civilian Kevin Spencer organised in-house competitions and an auction following the camp's Christmas dinner – all in aid of the charity's Little Bridge House children's hospice, in Fremington, which is just down the road from the Arromanches Camp.
He thanked the following businesses and organisations for their generous support and donations of auction lots:
Eat the Bird, Taunton
Wayfarer, Instow
The River Rooms, Bideford
The Park Hotel, Barnstaple
The Commodore Hotel, Instow
Exeter Chiefs Rugby
The Westleigh Inn, Westleigh
The Quay Inn, Instow
Dave Thorpe Honda Off Road Centre
Johns of Instow