HPE begins year-long fundraising for CHSW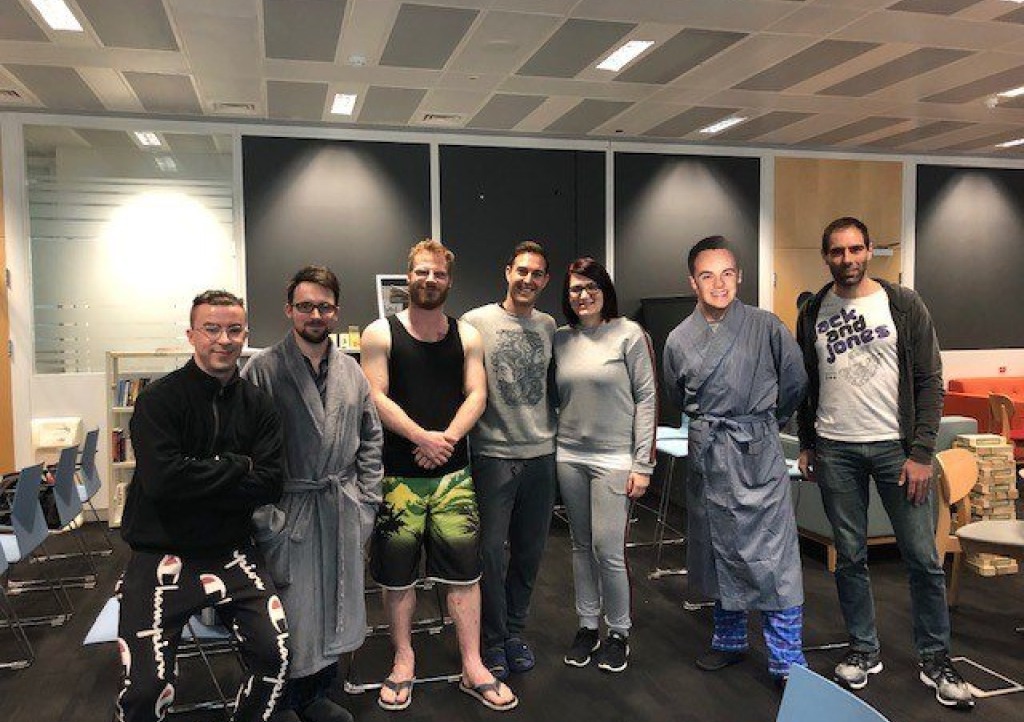 The Bristol arm of Hewlett Packard Enterprise (HPE) has begun fundraising for its chosen charity of the year, Children's Hospice South West (CHSW).
To kick-start their fundraising a team took part in a Bush tucker Trial, which included: devouring a shot glass of meal worms and buffalo worms, followed by crickets, locusts, grasshoppers and scorpions. The final round involved consuming a combination of Stilton cheese with a topping of mushed banana, taramasalata and Seafood Sauce! Like all good Trials, there was a bonus round consisting of blended fish stock, soy sauce, pickled eggs, seafood sauce, Greek yoghurt, cranberry juice, crickets and meal worm topping.
In total, the team raised an impressive £215 from this event. Karen Mathie, CHSW Corporate Fundraiser, said "The team have really hit the ground running with this fundraiser, which wasn't for the faint-hearted! A group from HPE has booked to take part in a skydive and others will be taking part in the Bristol Half Marathon in September. We can't wait to see what else they'll do to raise funds and awareness for CHSW."
Ersin Saracoglu, Business Operations Manager at HPE said, "As part of our citizenship initiative we try and support our local community and charities within Bristol and the South West region. We are familiar with the amazing work CHSW do with the families in the South West region and so this year we were pleased to be able to support them with our fundraising."
Ian Russell, a recently retired Director of HPE is also getting involved. Ian will be walking 1000+ miles around Wales starting and finishing in Chepstow over 7-8 weeks. CHSW will benefit from his efforts alongside his local Tennis Club.
Ian's walk begins on 20th April with a social 13 mile walk through the Wye Valley and he is inviting people to join him on any stretch of his journey.