Heat, hills and G7 summit are no match for marathon man Henry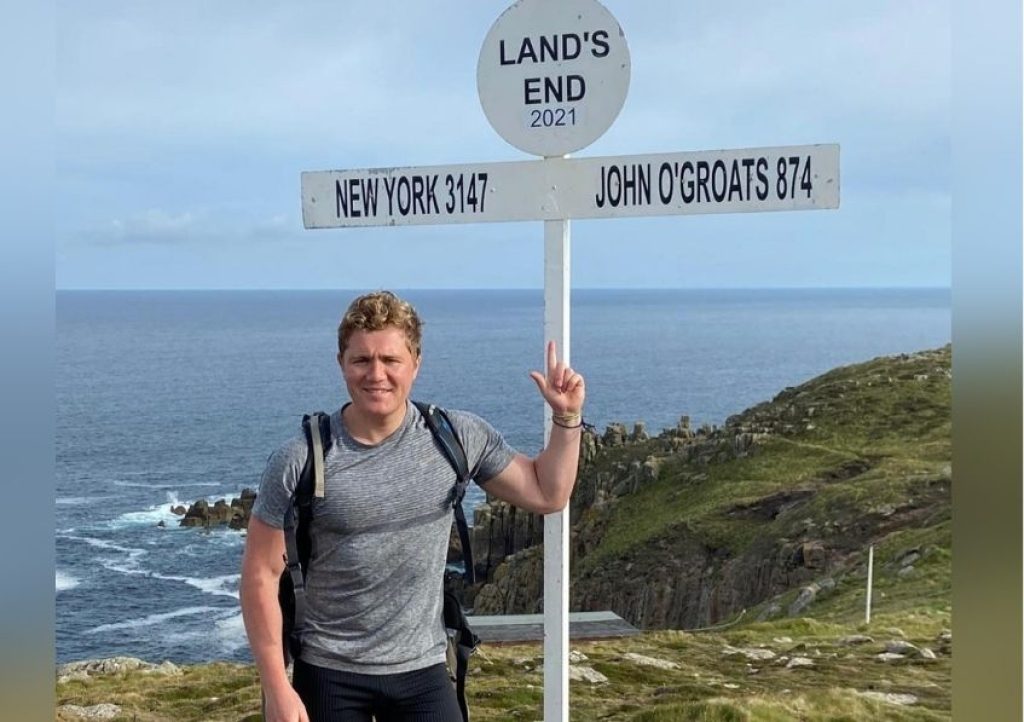 A former King's Hall School pupil from Taunton has completed an extreme multi-marathon fundraising challenge for Children's Hospice South West.
Henry Haselock, 33, ran 150 miles along the South West Coast Path – including a 39-mile detour around the G7 summit – during a gruelling five-day endurance challenge from June 7-11.
He ran more than a marathon each day and covered 9,000 metres of elevation on tricky cliff-top terrain from Land's End in Cornwall to Hartland Point in North Devon.
Henry, an advertising manager for Dennis Publishing who now lives in London, carried all his own kit, including his tent and cooking equipment.
"It was incredibly hot and I had to take a 39-mile detour around the G7 summit on the first day," he said.
"I've been training for this challenge since Christmas but some of the terrain was physically impossible to run.
The ups were all heart and lungs and the downs really got you in the joints.
"But the support from people along the way was incredible and I'm so proud to have been able to raise so much money for such a special charity," added Henry, an expedition leader who has trekked in some of the world's most remote locations.
"I wanted to challenge myself mentally and physically and being a West Country lad, I wanted to pick an adventure and a charity close to home and help local families who are facing unimaginable challenges of their own." 
Laura Robertson, CHSW area fundraiser, said: "Congratulations to Henry for completing such an incredible challenge; we're thrilled that he chose to support CHSW.
"Every mile he ran and every penny he's been able to raise will make a very real difference to local children and families who need our love and support now more than ever."