Harbour Walls single streaming around the world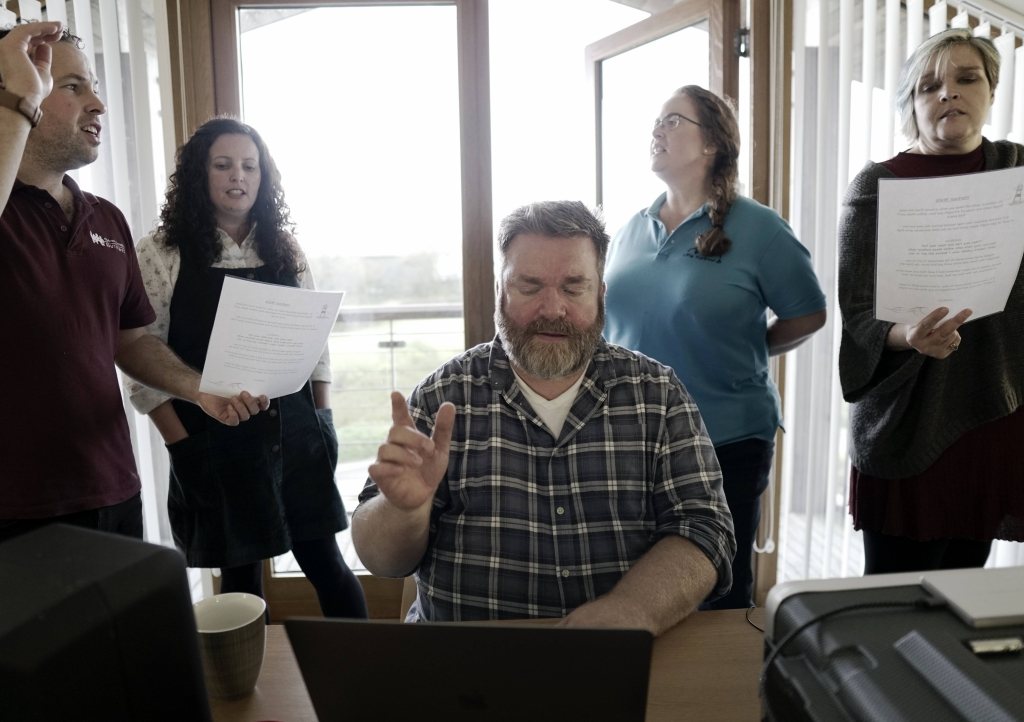 A charity single released at the end of last year has now been streamed worldwide, raising more than £1,000 and building awareness of Children's Hospice South West (CHSW).
Harbour Walls was written by Richard Trethewey, music therapist at CHSW's Little Harbour hospice, with lyrics contributed by staff. It was recorded by members of the Little Harbour choir made up of nurses, doctors, carers, sibling team members as well as kitchen, admin and housekeeping staff.
The lyrics link closely to the support that Little Harbour provides for more than 130 children with life-limiting illnesses who rely on the hospice for respite stays, whole family support and end of life care. The single was released in December and has been streamed all over the world including in Australia, Norway, Switzerland, America, Ireland as well as the UK.
More than 20,000 people watched the video about the creation of Harbour Walls on CHSW's Facebook page on the release day, with many supporting the project and commenting on the poignant nature of the lyrics.
Richard sais: "As something that started as a fairly small idea, to create and perform something to our bereaved families, it's been amazing to see it grow and now to see the distance this song has travelled is amazing.
I really hope Harbour Walls continues to not only raise vital funds for the hospice but also awareness of Little Harbour and Children's Hospice South West, which is such a lifeline to so many local children and families and really is that safe harbour that they need.
The single is still available to purchase via the Children's Hospice South West website as a hard copy for £5 or in digital format and it can also be streamed and downloaded online.