Grace draws Christmas Raffle winning tickets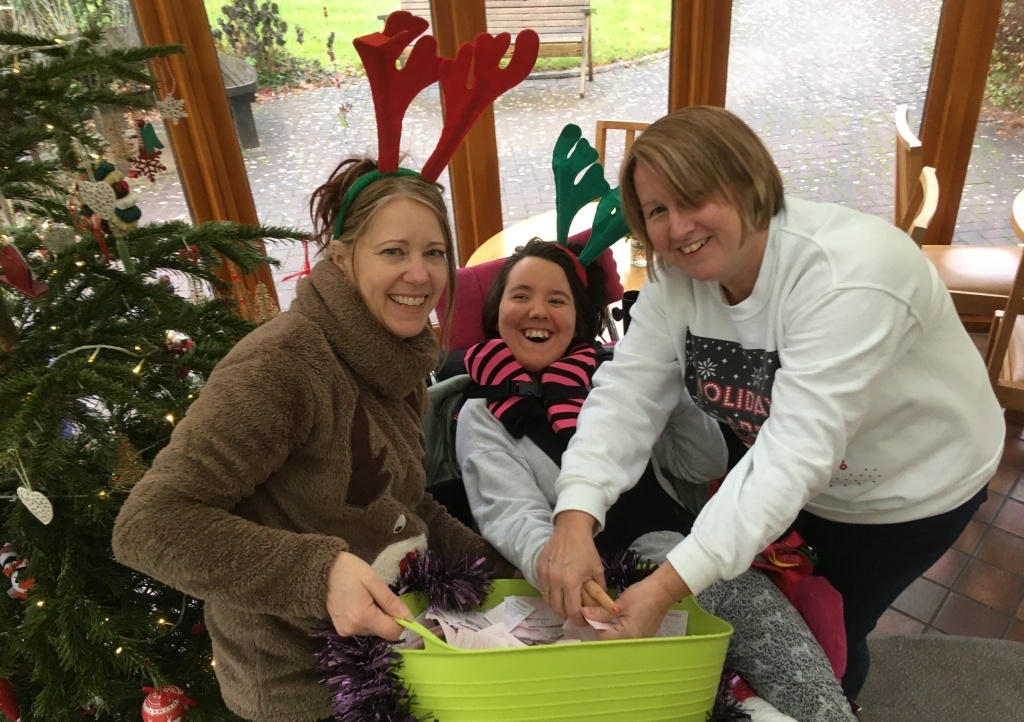 The winning tickets in this year's Children's Hospice South West Christmas Raffle have been drawn at Little Bridge House today (December 20).
The lucky tickets were drawn by 18-year-old Grace Hannaford from Topsham, who is staying at the hospice this week with grandparents Loretta and Colin.
The top prize of £2,500 went to a lucky supporter from Northam, near Bideford. The £500 second prize was won by one of our supporters in Plymouth, and the third prize of £100 went to a player in Helston, Cornwall. The winners have all been notified.
Our Christmas Draw raised more than £24,000 for CHSW, with more than 2,400 of our amazing supporters buying tickets.
CHSW Lottery Manager Stephanie Charles said: "Thank you so much to Grace for doing such an excellent job drawing the winning tickets, and to everyone who purchased a ticket or helped to sell them.
Every ticket bought will help CHSW to provide vital support for families facing an uncertain future.
To be in with a chance of winning £1,000 every week, you can play CHSW's Raise a Smile Lottery. Gift subscriptions are also available.