Fundraising fit for a Queen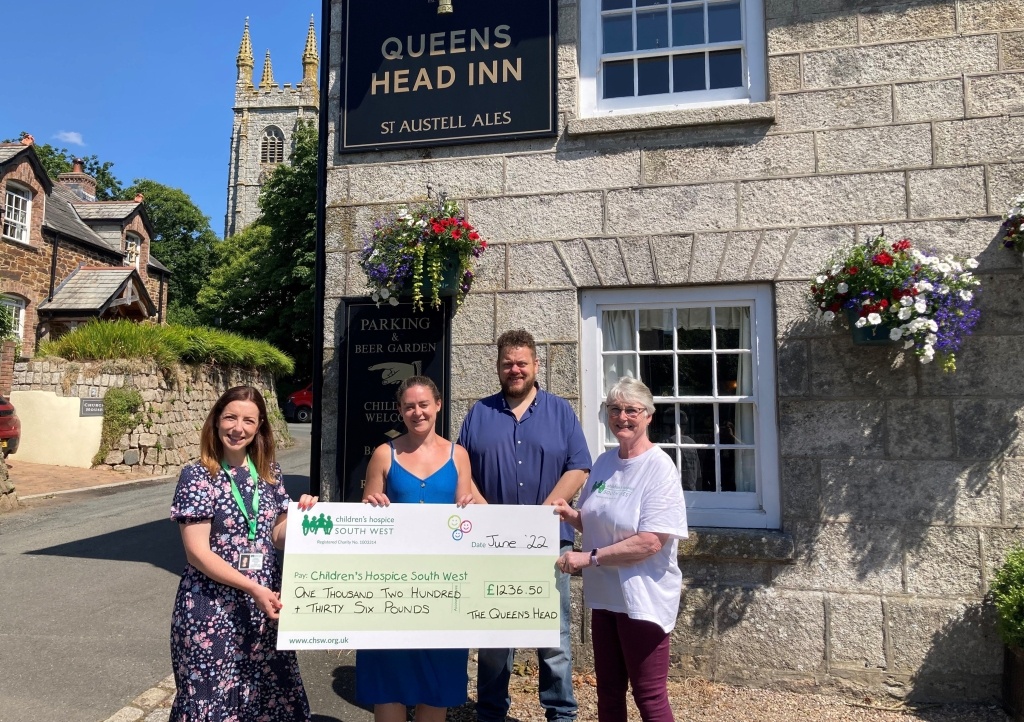 The Queen's Head in St Stephen near St Austell truly got into the Jubilee spirit over the Bank Holiday weekend and raised £1236.50 for a worthy, local cause in the process.
The pub organised a range of activities over the weekend which were all aimed at not only bringing the community together and celebrating the Queen's Platinum Jubilee but also raising vital funds for Children's Hospice South West (CHSW).
Landlady Kerry Trevorrow said; "When organising our Jubilee weekend we decided to raise money for CHSW as it is an amazing charity and you never know when you might need them. Without the help of our amazing and supportive locals, villagers and hard-working staff it wouldn't have been possible.
The turnout of people and the amount of money raised was way beyond our expectations so on behalf of us and all of our staff thank you!
A family fun day was held in the top field with lots of fun and games provided by Absolute Amusements UK who also generously supported CHSW, along with a quiz, raffle, tombola and cream teas donated by Julie from Bun on the Run.
Bernadette Chambers, Area Fundraiser for CHSW collected the donation and said; "On behalf of all of the children and families that we support at Little Harbour I would like to thank Kerry and all of the team at the Queen's Head for organising the weekend of events, as well as everyone from the village and further afield who came along and supported. We are so incredibly thankful and you have all helped to raise a fantastic amount of money which will be gratefully received."
Little Harbour children's hospice requires £3 million a year to run and continue providing care and support to children with life-limiting illnesses and their families from across Cornwall and Plymouth. Support is provided through day visits and overnight stays at the hospice as well as home visits, virtually, end of life care and bereavement support.
If you are interested in fundraising for Little Harbour; your local children's hospice, please call Bernadette on 01726 871 800 or click to get inspired with fundraising ideas and read about the children and families you will be helping to support.