Fantastic fundraising by Kingswood Prep
Kingswood Preparatory School in Bath chose Children's Hospice South West as its charity of the year for 2017-2018 and took part in a variety of fundraising activities.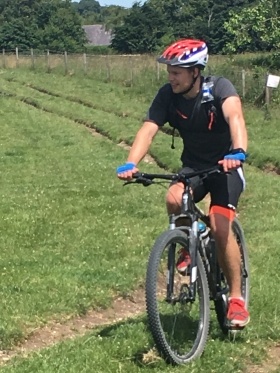 Earlier this year, teacher Luke Hopwood, took part in a 33-hour Thames Challenge - a 184-mile ultra-marathon over four days. He alone raised just shy of £900!
The result of all the school's combined fundraising is a fantastic £6,669!
Emily Mitchard, Community Fundraiser at CHSW said, "We'd like to say a huge thank you to all of the staff and pupils at Kingswood preparatory school for their wonderful fundraising. It's been a fantastic partnership and these funds will help to ensure we continue to support families from Bath and the surrounding area."
"We'd like to say a huge thank you to all of the staff and pupils at Kingswood preparatory school for their wonderful fundraising. It's been a fantastic partnership and these funds will help to ensure we continue to support families from Bath and the surrounding area."