Family fundraising event raises over £9k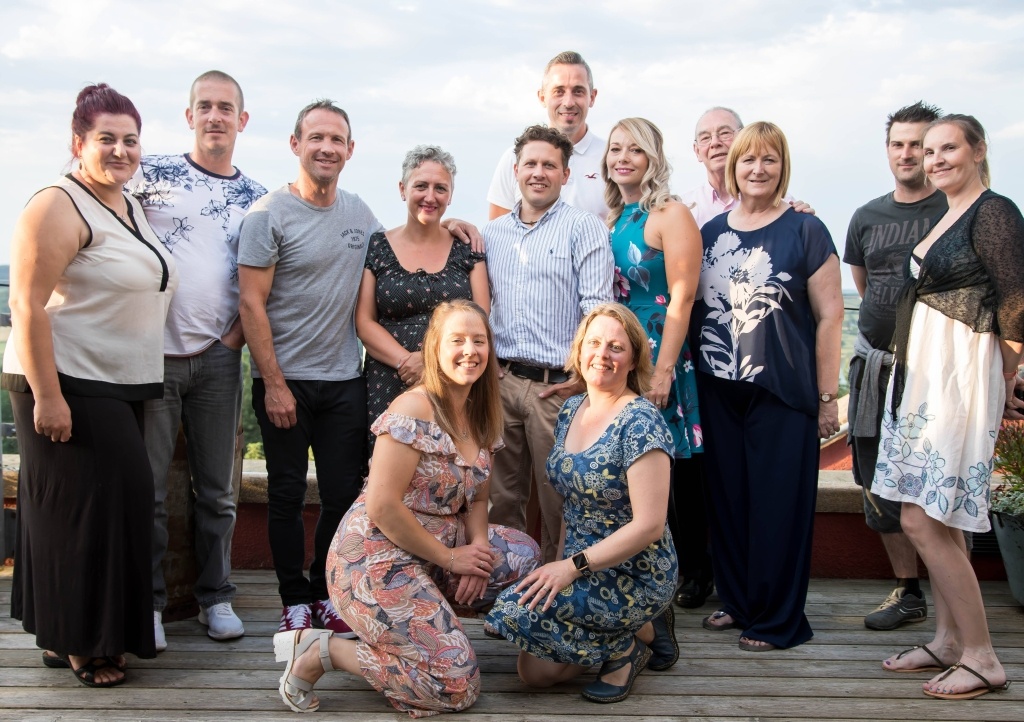 Nerys Daniels from Regil in Chew Valley organised and hosted a hugely successful event to raise funds for Children's Hospice South West (CHSW), which supports her son Toby aged 3.
Called 'We are Family' the evening included a sparkling reception, 3-course meal, music and entertainment and an auction. The auction prizes were all 'inclusive' meaning they suited families with children who may have complex needs.
We are Family was held at Yeo Valley Canteen in Blagdon, which provided the venue and food free of charge. Rachel Mailey from Yeo Valley said "Nerys' event was delightful – it had the most incredible family feel to it which is exactly what she had hoped for the evening. Nerys created an evening she should be very proud of."
Nerys gave 20 tickets to families supported by CHSW's Charlton Farm hospice. The hospice, based in North Somerset supports over 220 families whose children have life-limiting or life-threatening conditions by providing respite stays, palliative, end-of-life and bereavement care. It is the only hospice setting available to families from Somerset, Bath, Bristol and surrounding areas.
Toby has a genetic mutation which affects the way his brain works. He has many complex medical health needs; he has a tracheostomy, intractable epilepsy and a feeding tube to name a few. He also cannot sit unaided, walk or communicate. Nerys said "Toby requires 24/7 care which means life can be exhausting, when we go to Charlton Farm, we get to spend quality time together as a family."
Emma Parker, Community Fundraiser at CHSW said "What a fabulous evening! We'd like to thank Nerys, Nigel and Toby for making it such a success. The funds will be spent on sensory equipment for children having respite stays at Charlton Farm. Thank you also to the local community who've shown such support to the cause."
Toby has a genetic mutation which affects the way his brain works. He has many complex medical health needs; he has a tracheostomy, intractable epilepsy and a feeding tube to name a few. He also cannot sit unaided, walk or communicate. Nerys said "Toby requires 24/7 care which means life can be exhausting, when we go to Charlton Farm, we get to spend quality time together as a family."