Exeter 'prisoners' released!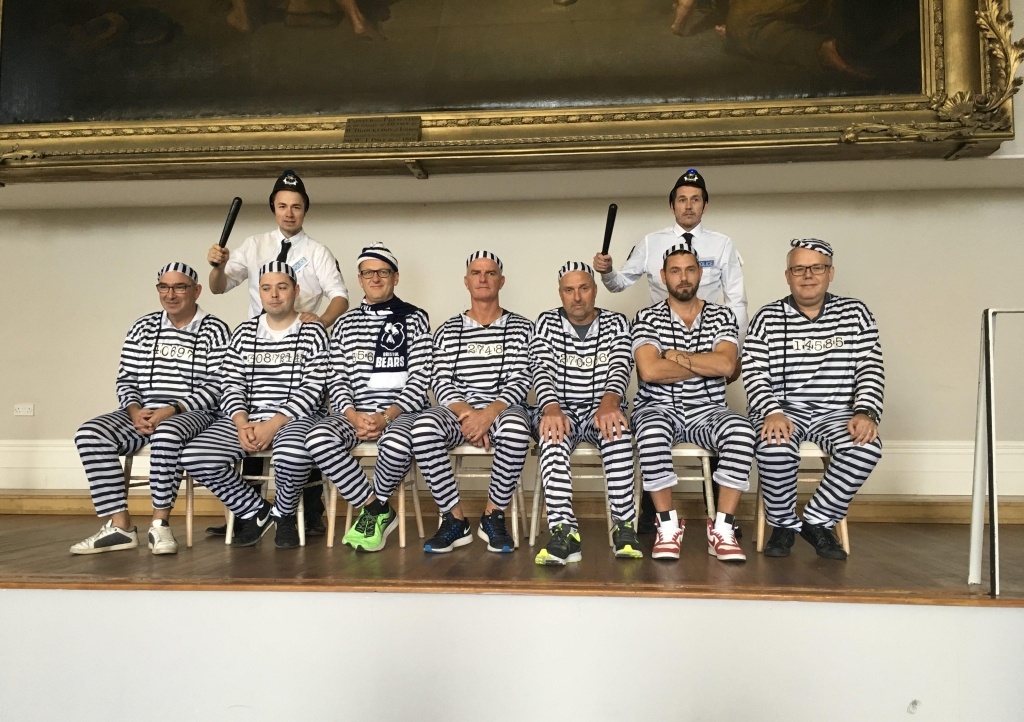 Children's Hospice South West (CHSW) held its annual Jail and Bail fundraising event in Exeter on Friday 21st September, which raised over £11,000 for the local children's charity.
Seven local business people took part in the event which involved individuals getting arrested and put on trial for fictitious crimes including noise pollution, being a Bristol Bears fan in Exeter Chief's territory and being the world's worse dancer!
Prisoners included David Roberts from Nu-Heat UK, Kevin Felon from RGB Building Supplies, Kevin Parry & Scott Hunt from NatWest, Chris Callan from TT Electronics, Chris Mullan from Accord Marketing and Darren Sparrey from DS Electrical.
Dominic Scotting, Fundraiser for CHSW said "Jail and Bail is always a great event, it requires local business people to get in touch with all of their contacts and get them to help raise their bail money for a cause which is close to everyone's hearts."
Thanks also go to Moray Low and Toby Salmon from the Exeter Chiefs who visited the prisoners and offered them support with raising their bail.
Moray Tweeted "Calling all @ExeterChiefs fans please can you help donate to a worthy cause @CHSW. Some fellow chief fans need to reach their bail."
Money raised from the event will go towards the care and support that CHSW offers to children with life threatening and life limiting illnesses and their families. The charity has three children's hospices in the South West including Little Bridge House in Barnstaple, which is the local children's hospice for families from all across Devon and beyond.