An epic walk around Wales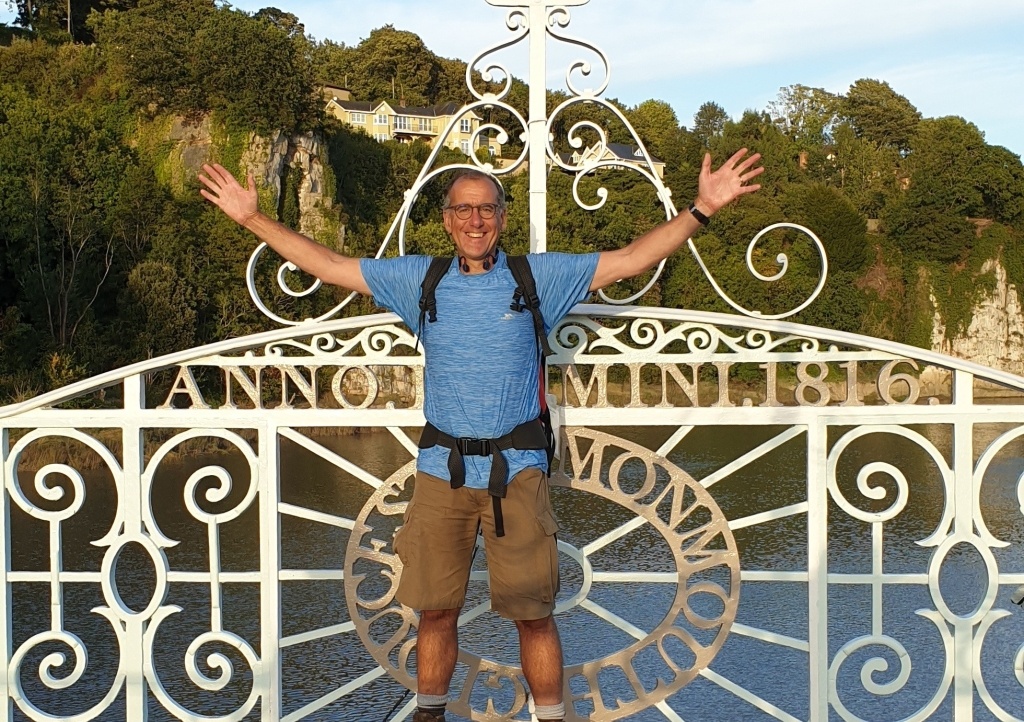 Ian Russell, who lives near Chepstow and recently retired from Hewlett Packard Enterprise, set himself a huge challenge with the aim of raising funds for Children's Hospice South West (CHSW) and his local tennis club in Chepstow.
A keen walker, Ian decided to quite literally walk around Wales! He walked from Chepstow, up the Offa's Dyke Path and then around the Coast Path – both official UK 'Long Distance Paths'. The paths are officially 1068 miles but Ian ended up walking 1186 miles over 80 days. He took 2.7 million steps with 115,000ft of ascent (and descent).
Ian says he may've underestimated the toughness of his challenge: "This proved to be a bigger challenge than I had anticipated but was ultimately very rewarding, taking me to some beautiful locations and enabling me to meet some wonderful people. Knowing that for every mile I walked I was raising money gave me the incentive I needed to complete the walk."
Having worn out one pair of walking boots, used 3 rucksacks, got through three pairs of shorts and six pairs of socks, Ian raised an incredible £2,000, which will be shared between his two chosen causes.
Karen Mathie, Corporate Partnerships Fundraiser at CHSW said "Walking around Wales was a brave challenge to take on but Ian has achieved it and raised significant funds for both CHSW and Chepstow Tennis Club. We'd like to express our gratitude to Ian and everyone who donated. The money raised will help us provide care to families from Bristol and the surrounding areas whose children have been diagnosed with life-limiting conditions and are not expected to reach adulthood."