Edwards Vacuum raise over an outstanding £84,000 for local children's hospice
Source:
Edwards Vacuum raises more than £84,000 for local children's hospice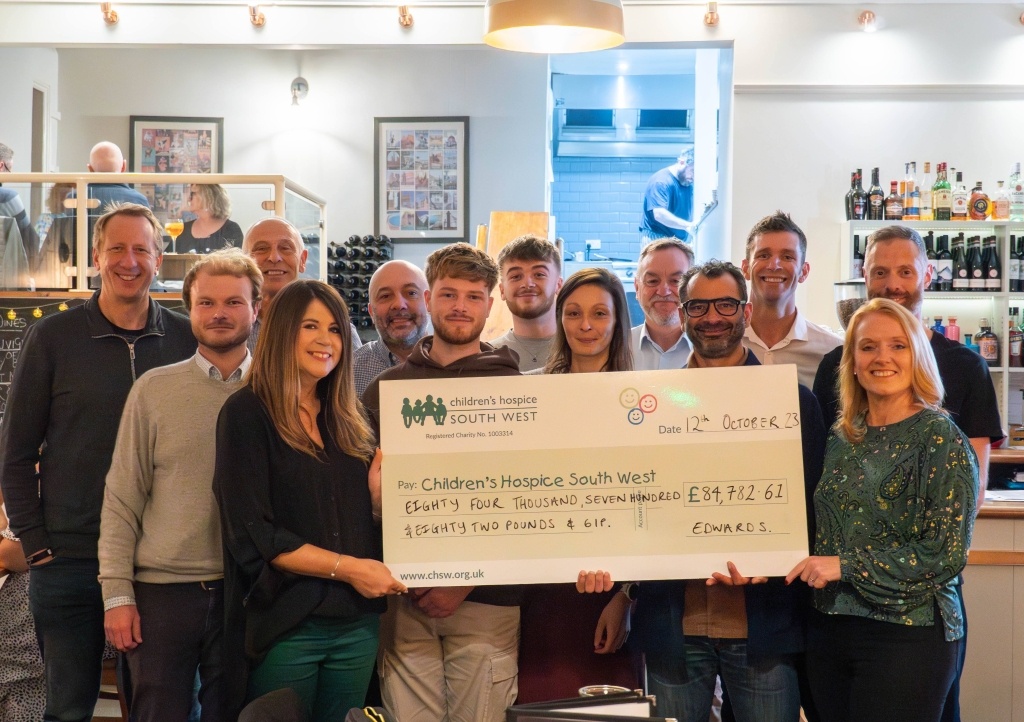 Edwards Vacuum, global leader of vacuum and abatement, based in Clevedon has raised an outstanding £84,782 for Children's Hospice South West (CHSW). 
As the annual sponsor of the charity's flagship event, 'Ride for Precious Lives', 20 employees completed the three-day sponsored cycling event. The cycle covered three counties in three days stopping off at all three hospices over 205 miles. The team from Edwards joined 100 other riders at Little Harbour in St Austell, called at Little Bridge House in Barnstaple and sailed across the finish line at Charlton Farm children's hospice near Bristol.  
This year, to mark 10 years of sponsoring the event, not only did the team complete 205 miles of pedal power, but 10 employees also continued their challenge and completed Land's End to John o' Groats. After 1000 miles and 11 days of cycling, in total the company has raised over £84,000 for CHSW, which includes matched funding from the company. 
Neil Mehta – General Manager, Edwards Vacuum:
CHSW is very close to our hearts and is very much part of the Edwards' community.
"We have been sponsoring the 'Ride for Precious Lives' event for 10 years and we wanted to do something special to celebrate that. We look forward to continuing our sponsorship of this brilliant event in the future." 
All three CHSW hospices provide care and support to families who have children with life-limiting conditions. The hospices provide services including specialist palliative care, family respite, emergency support, end of life care and a bereavement service. 
Director of Fundraising, Paul Courtney said:
We are so grateful to the whole Edwards team who continue to go above and beyond for local children and families.
"As headline sponsors for our flagship event 'Ride for Precious Lives' they make sure every penny raised goes straight towards funding care, but more than this, they push themselves to the limits to raise even more! We simply couldn't be there for families when they need us most without partnerships and commitment from companies like Edwards. On behalf of every family, we want to say a huge THANK YOU!"