Edwards to sponsor Ride for Precious Lives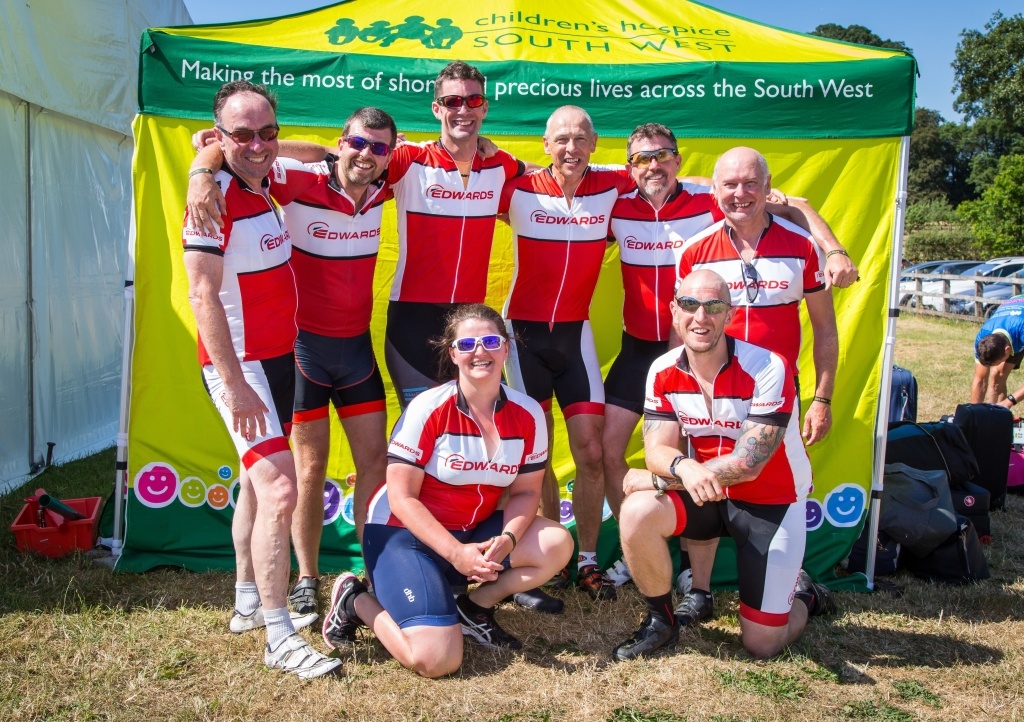 Every year since 2013, Edwards has sponsored and had a team participate in a 205-mile cycle from Cornwall to North Somerset. Aptly named Ride for Precious Lives, the sponsored cycle raises vital funds for Children's Hospice South West (CHSW).
CHSW are dedicated to making the most of short and precious lives through the provision of the best possible hospice care for children and young people with life-limiting conditions. The care offered at each of their three hospices is not just about medical and nursing support for sick children but enriching lives of the children and their whole family.
This summer's 11th annual Ride for Precious Lives takes place from Friday, July 12 to Sunday, July 14. The ride is route marked and takes cyclists across three counties and calls in at the charity's three hospices in Cornwall, North Devon and North Somerset. Participants pledge to raise £1,000 which goes directly towards helping CHSW deliver specialist care to children and families. 
We are very proud to support CHSW. We know all the money we raise goes directly to the hospice and to caring for local families who are facing the unimaginable
Amanda Gallagher, CHSW Corporate Fundraiser said, "We are hugely grateful for the continued support from Edwards. Their sponsorship helps us cover the cost of running the event and ensures we can direct all of the funds raised back into the care we provide at our hospices."
Edwards, part of the Atlas Copco Group, has been supporting CHSW for many years, and not just through sponsorship. Staff at its Clevedon branch near Bristol recently raised over £1,000 through various fundraising activities such as bakes sales. Senior Product Manager, Jago Snook, said "We are very proud to support CHSW. We know all the money we raise goes directly to the hospice and to caring for local families who are facing the unimaginable."