A decade of fundraising for Charlton Farm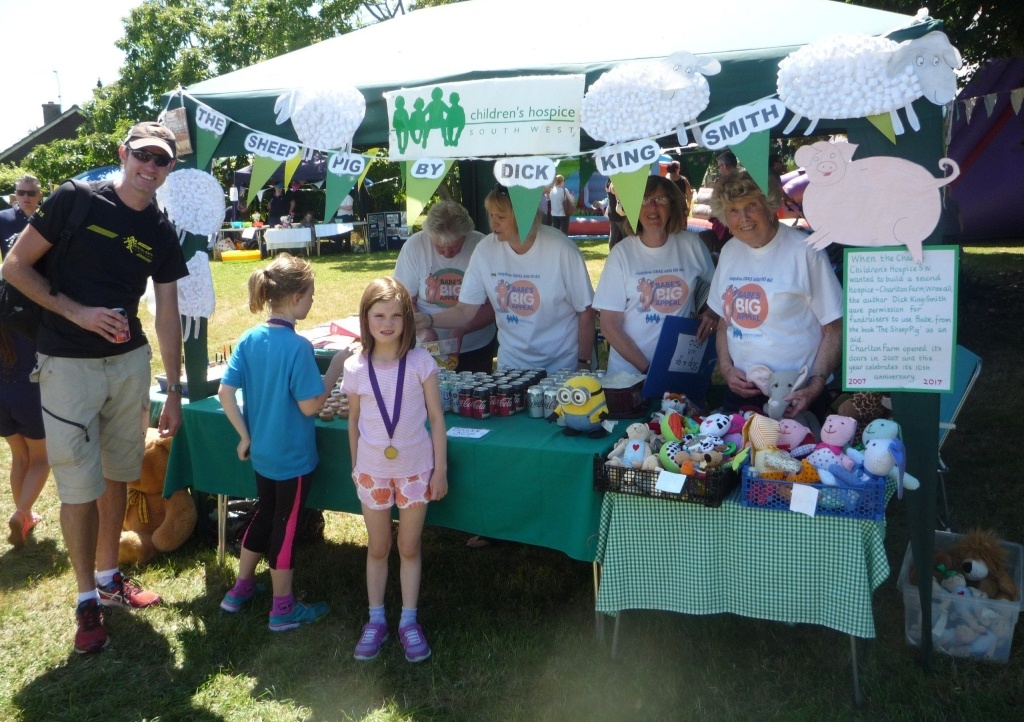 The Mendip Friends' Group has been supporting Children's Hospice South West (CHSW) for well over a decade and was deeply involved in the Babe Appeal – the campaign to raise funds to build CHSW's Charlton Farm children's hospice in North Somerset.
Charlton Farm is the second of three hospices to be built by CHSW and is celebrating 10 years since it opened its doors to families in North and Mid Somerset. CHSW looks after children from the point of diagnosis and offers short breaks for the whole family, helping them to make the most of every moment with their children, often over many years and at any stage of a child's illness.
The Group continues to fundraise on a regular basis and can often be seen in their original Babe Appeal t-shirts, raising money and spreading the word of the charity. Committee member Jackie Hampson has many memories of fundraising in the days of the Babe Appeal when CHSW had permission to use author Dick King-Smith's character Babe from The Sheep Pig as an awareness-raising tool.
'I remember turning up at Bristol Airport at 6 o'clock in the morning and getting in to a great big pig suit, which had a huge head. It was so heavy, you could only wear it for a short time then would pass it on to someone else, or worse still, they'd pass it to you!'
Importantly, the Group's fundraising has always been fun; Jackie recalls abseiling down the Bristol Hippodrome and getting rescued by Newfoundland dogs in Portishead Marina, both of which raised significant amounts of money for Charlton Farm.
Kylie Gallagher, CHSW Community Fundraiser, said
The passion and commitment shown to CHSW by the Mendip Friends' Group is awe-inspiring. They are part of the Charlton Farm family and we are so very grateful for their support over so many years. Long may it continue!
Find out more information about Charlton Farm during its 10th Birthday