Dartmouth rowers take up the challenge in memory of Tillie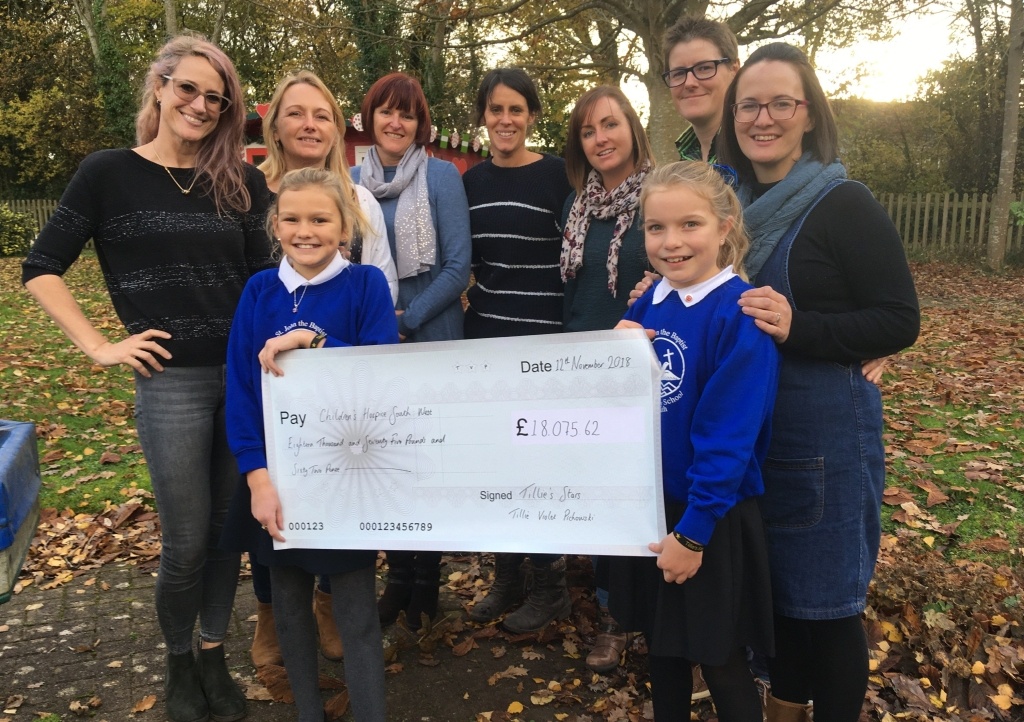 Female rowers from Dartmouth Amateur Rowing Club have raised an 'oarsome' £18,000 for Children's Hospice South West – in just seven months!
They set themselves a number of challenges – both on and off the water – in memory of Tillie Pichowski, who received care at the charity's Little Bridge House hospice in North Devon.
Tillie's mum Jenny and fellow rowers Jo Langmead, Anna Lloyd, Ali McGrigor, Natasha Knight, Emma Alderman and Chrissy Rugg launched their 'Tillie's Stars' fundraising appeal in April with a 24-hour sponsored row in Dartmouth's Royal Avenue Gardens.
They then rowed from Head of Dart to Totnes and back in a Seine boat, and club members also took part in the Newport Marathon that month.
The crew organised a Tillie's Star Ball in June that was well supported by local businesses and 'rescued' by local DJ Rich Baker and saxophone player James Harris, who pulled off a top night of music after the original band had to cancel two hours before the event.
In July, they joined CHSW's 205-mile Ride for Precious Lives cycle challenge from the charity's Little Harbour hospice in St Austell, to the Charlton Farm hospice in Bristol, via the Little Bridge House hospice. They also completed the 100km Jurassic Coast Challenge walk from Poole to Bridport.
Tillie's sister Maisie and school friend Sophia White got involved too, raising £630.23p by holding a cake sale and raffle at St John the Baptist R C Primary School in September.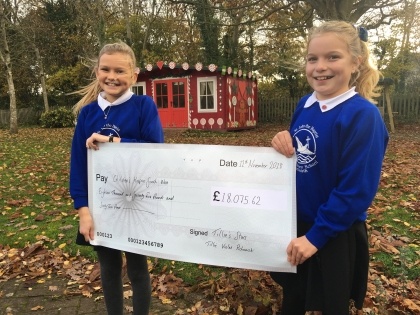 Head teacher Liz Hamilton said: "The girls have shown great leadership skills in planning and organising the cake sale. I am very proud of their tremendous efforts which were wholehearted supported by the school community."
The rowing club members, who also sold special Tillie's Stars wristbands around Dartmouth, visited Little Bridge House this week to present their incredible fundraising efforts to the charity.
Tillie, who was born with severe extreme hydrocephalus, died in 2007 aged just 14 months. Mum Jenny thanked everyone who supported the group's fundraising.
She said: "Little Bridge House provided invaluable support, which meant we could spend time with our son Josh, who was three at the time and enabled him to have some understanding of what was happening.
"The care Tillie, myself, my husband and Josh received was incredible. We were dealing with what was one of the worst things imaginable, however, Little Bridge House made this difficult time a little bit easier.
"Children's Hospice South West is purely funded by charitable donations and we would like to see more families benefit from their support in extremely difficult circumstances."
You can still donate to the Tillie's Stars appeal at www.justgiving.com/fundraising/tillie-stars