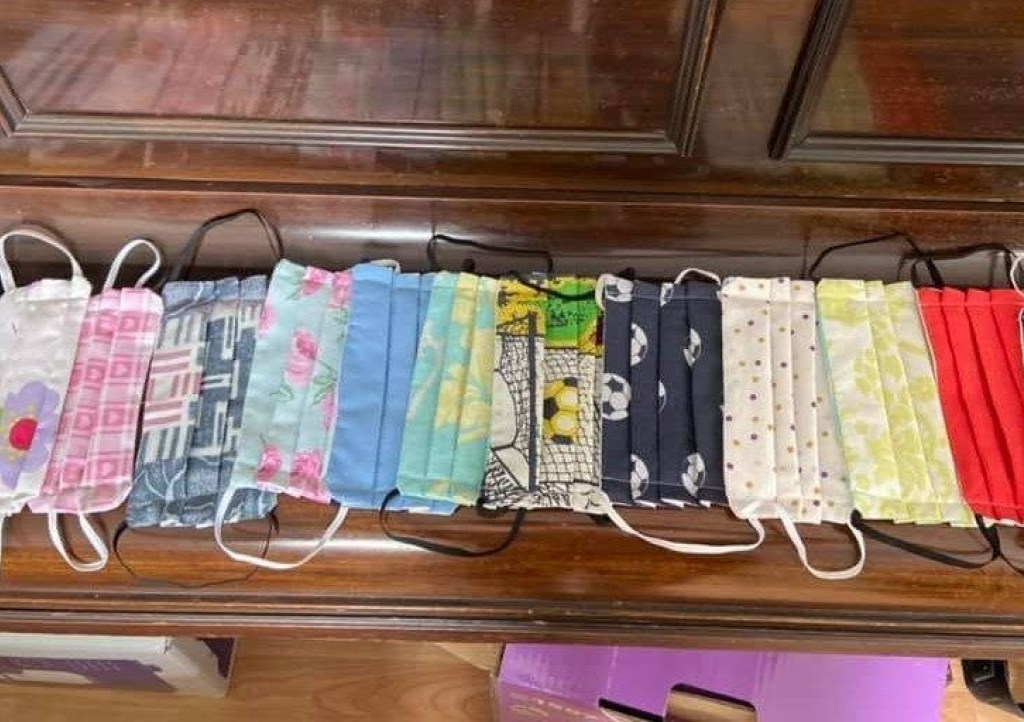 A mother and daughter from Portishead have been putting their sewing skills to good use.
Sarah Johnston and daughter, Ella, 16 from Portishead have been creating face masks and selling them in the community with profits going to local charity, Children's Hospice South West (CHSW). 

In 2019, both Sarah and Ella were hospitalised with Dengue fever, a virus with similar symptoms to coronavirus – this experience inspired them to do something to help prevent the spread of coronavirus and support CHSW at the same time. 

Sarah said: "We were worried that many people from the town would not know where to get masks from locally if they did not have access to the internet, so we decided to put up a poster on the bus stop near our house advertising our masks. We know all charities are suffering at the moment and wanted to support CHSW as they are local and a good cause."

The creative duo has now raised in excess of £500 and, particularly in light of new government guidelines on wearing face masks, are continuing to produce them. Masks cost £5 each and there are discounts when buying multiples. They are available from NatWest, Masterkey and Soleution on Portishead High Street or by emailing Sarah and Ella. 

Frances Kenneally, Community Fundraiser, said: "This creative way of supporting Children's Hospice South West is fantastic! Thank you so much Sarah and Ella for your support to help us continue providing care and support to families that need it now and in the future."