Conkering the competition for CHSW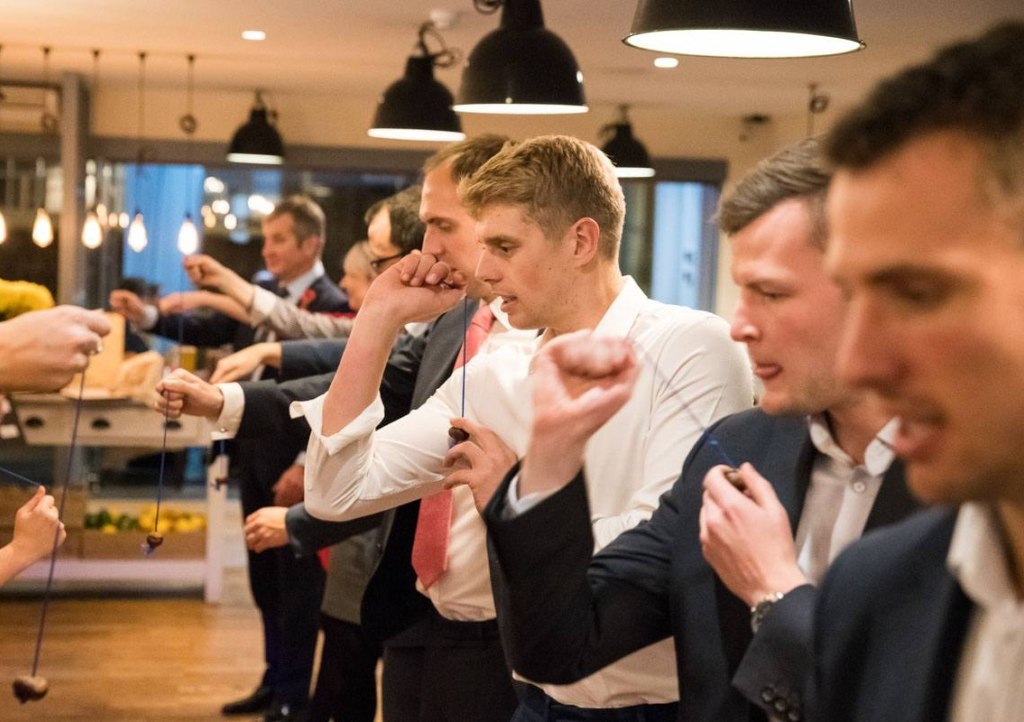 It's not often solicitors and chartered surveyors square up to each other for a fight but that's what happened in the annual conker competition in Plymouth, organised by wealth management company Brewin Dolphin.
Emotions were running high and the atmosphere was tense as Plymouth-based surveyors Monk & Partners prepared to do battle with legal experts Gard & Co in the finals. Conker struck conker until, for the second year in succession, Monk & Partners again proved invincible.
"Ten companies entered and we raised £125 for Children's Hospice South West," said Brewin Dolphin Chartered Wealth Manager James Holt, who organised the event.
It's the fourth time we've run the competition and it just gets better and better. Playing conkers with fellow professionals is a great way of breaking the ice and having fun. Not that it isn't fiercely competitive – we're all very serious about choosing the right conker and trying to win!
"It's a great game and, as we've proved, isn't only for children," said James. "Monk & Partners have got the Conker Trophy again but we'll all be planning our strategy for next October's contest!"
The event took place in The China House, Plymouth.
Source: Brewin Dolphin