CHSW's Totnes shop celebrates its 5th birthday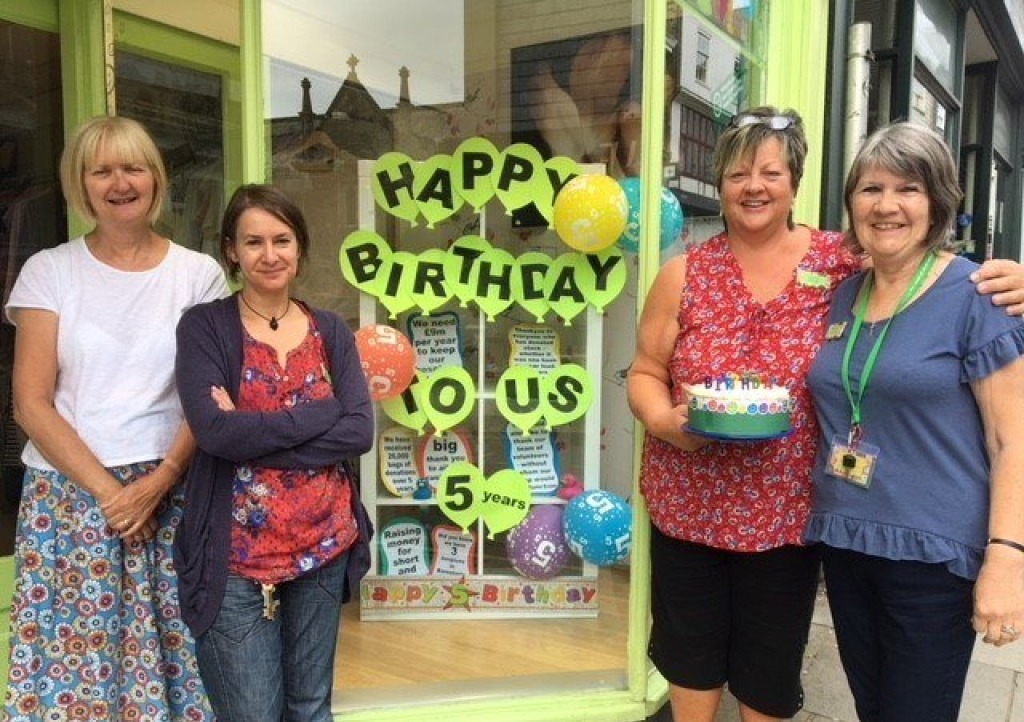 The Children's Hospice South West shop in Totnes recently celebrated its 5th birthday, with a special thank you to the volunteers and customers who have supported the shop since it opened.
The shop in High Street, Totnes, opened in July 2013, and marked five years of trading with a special cake made by shop manager's assistant Julia Howarth to thank volunteers and customers for their continued support.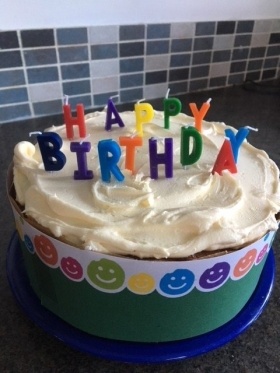 Since its opening, the shop has received more than 26,000 bags of donations, thanks to the generosity of local residents. A colourful display in the shop's window thanked all those who have donated items in the last five years, whether they brought in one book or a whole car-load of bags.
Both Julia and the shop's manager Wendy Roberts have been with the CHSW shop since it first opened. Julia put together the window display, which also thanks the shop's wonderful team of volunteers, who give up their time to process donations and help customers. A sign in the window says simply "We would also like to thank our team of volunteers, without whom the shop could not function."
Children's Hospice South West offers care and support to children with life-limiting conditions and their families, in its three hospices in Devon, North Somerset and Cornwall. The charity currently supports more than 500 families and relies almost entirely on donations and the generosity of its supporters.
The shop in Totnes is one of more than 30 shops across the South West offering local residents the chance to donate pre-loved items and find a bargain for themselves, and every item sold helps the charity to raise vital funds to support their work.