Charlton Farm marks its 10th birthday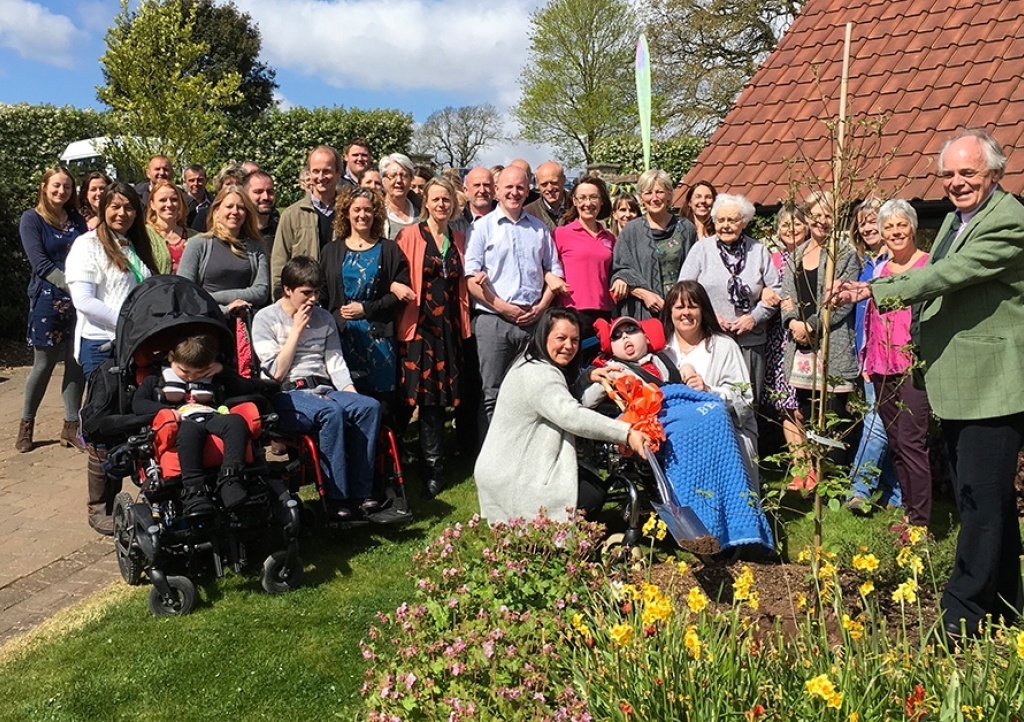 Exactly ten years ago today CHSW's Charlton Farm opened its doors to sick children and families. To mark the occasion a ceremony was held within its beautiful grounds.
Aided by 12 year old Ben Woolland and his mum Joanne, one of the first families to stay at the hospice back in April 2007, co-Founder and CEO Eddie Farwell planted a tree to commemorate the momentous milestone.
Eddie said, "This is a very special day and one in which I'd like to say thank you to everyone who's been involved in Charlton Farm from the early days to now; to all the families who use Charlton Farm who are an incredible inspiration to us and who provide us with encouragement and a sense that what we are doing is invaluable."
The level of support received from the community meant that £10 million was raised to build Charlton Farm – a fundraising initiative aptly named The Babe Appeal, having the backing of the late Dick King-Smith, author of The Sheep Pig.
Eddie remembers visiting the hilly site with his late wife Jill and seeing a huge barn and ruined outbuildings.  It was certainly a massive task to undertake but thanks to the work of the architects the buildings are sympathetic to their surroundings and blend in to the landscape. Eddie says, "It is, I think, one of the most beautiful settings for a children's hospice and we are extremely lucky to be in the countryside and yet so near to a wonderful city. It really is a haven of peace and tranquility."
Charlton Farm offers a wealth of services – all of which are free to families – including short breaks offering medical care 365 days a year, respite, holistic care including music therapy, emergency stays, a dedicated sibling service, end of life care and bereavement support. The hospice currently supports 204 life-limited children, 152 bereaved families and around 580 siblings (current and bereaved), and will continue to help hundreds more families from South Gloucestershire, Bristol, Bath, West Wiltshire and Mid and North Somerset for many years to come.