Charity event serves Bridgwater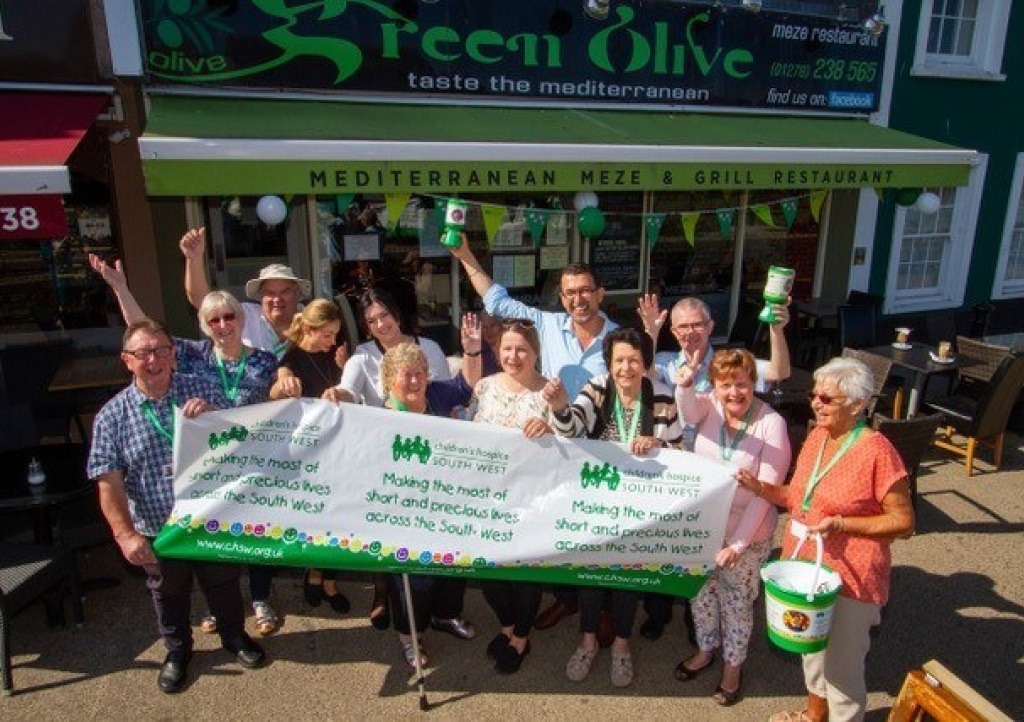 A Meze Day was held at the Green Olive, East Quay, Bridgwater on 18 September following a very generous offer by the Owner, Erdal to host this event.  Tickets were available and thanks go to those who sold tickets and promoted the day.
To raise awareness of the event the Mayor, Tony Haywood, Geoff Searle from Sedgemoor Apple and Photographer Ash from the Bridgwater Mercury were in attendance, together with members of the local Children's Hospice South West Friends' Group.
Erdal put on a wonderful Meze, the food was excellent, everyone enjoyed the lovely variety, the unseasonably warm weather and the generous hospitality offered by Erdal and his staff: Gocher, Maria and Fatima. Children's Hospice South West would like to extend its thanks for their hard work and kindness in making the day such a success.  The event raised the fantastic sum of £750, boosted by an additional donation from Erdal.
Children's Hospice South West would also like to thank all the people who came to support the event on the day. Thanks to Erdal's generosity, CHSW can continue to help children and their families in a time of need. It is estimated that between 70-100 people attended and the charity sends its thanks to all of those who made donations on the day. 
A raffle to raise further funds was held, with 15 prizes on offer. The first prize went to lucky winner Vicki from Taunton who won a £75 voucher from Loft Hairdressing. Well done Vicki!