The cast of Wicked visit Charlton Farm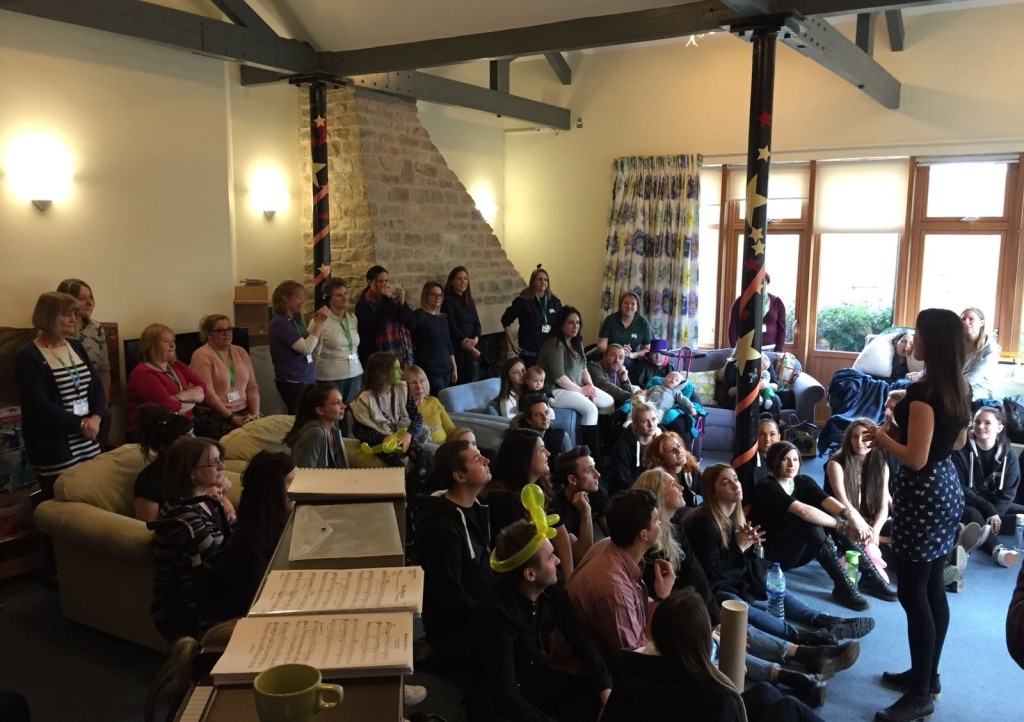 Principle and Ensemble cast members of Wicked, the spectacular West End and Broadway musical, made a special visit to see the children and families currently staying at Bristol's dedicated children's hospice, Charlton Farm.
Helen Woolf, Steven Pinder, Kim Ismay, Emily Shaw and Iddon Jones alongside Ensemble cast members filled the hospice with music and song, took part in activities with the children, and generally raised the roof at Charlton Farm, which currently supports children with life-limiting conditions and their families.
13 year-old Emily, who is supported by Charlton Farm along with her family, is a huge fan of Wicked but was unable to be at the hospice for this special event. Nevertheless, Anthony Field, Wicked UK & Ireland Tour Company Manager, made her dream of meeting the cast come true by inviting her backstage on Saturday.
Anthony said, "It was such a great honour to meet Emily and her wonderful family and carer from Charlton Farm. The cast and crew of Wicked spent a lovely weekend in their company and were glad to help out and make a wish come true for a very special young lady. We were then able to share an amazing, joyous afternoon with all the residents and staff of Charlton Farm; it's a very remarkable and beautiful place which we all found very humbling to visit and bring a little magic from Oz."
Olly Slym, Community Fundraiser at CHSW said, 'It's been an absolutely magical day for everyone. We'd like to say a huge thank you to the cast and team of Wicked for making this a day to remember and for fulfilling Emily's dream of going backstage at her favourite musical. Many wonderful memories have been made which our families will treasure forever.'