Cabot coal-walkers turn up the heat on their fundraising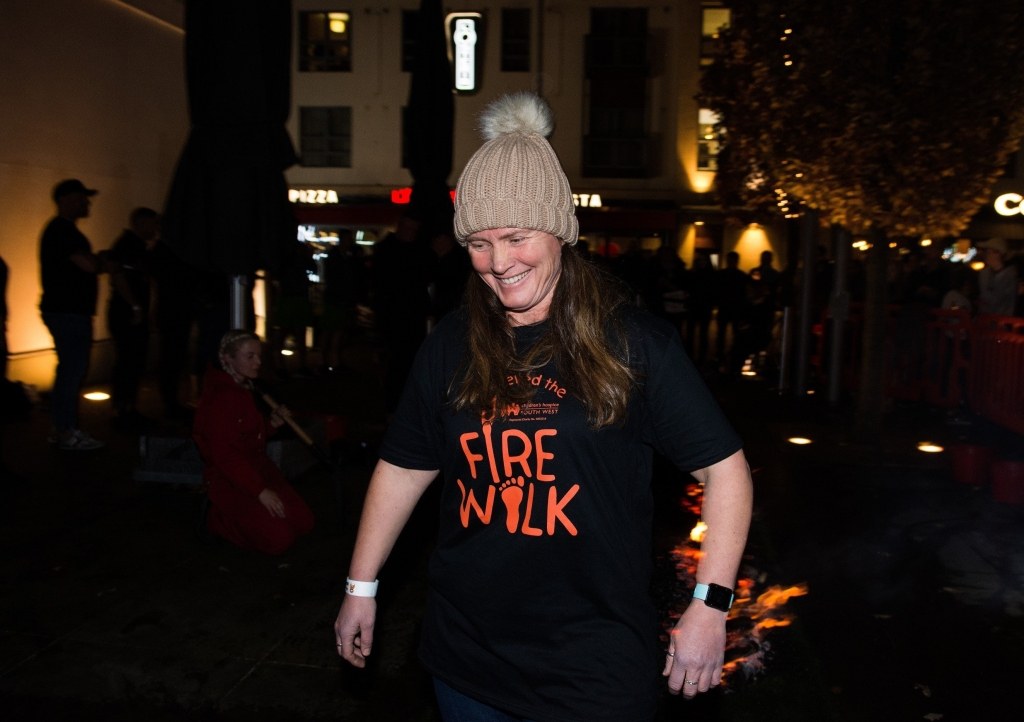 There was a fantastic turn-out for a hot new fundraising event supporting Children's Hospice South West (CHSW). Thirty people signed up to take part in a Firewalk at Cabot Circus and committed to raise £125 each. Collectively they smashed their fundraising and £8,935 was achieved by the participants.
Amanda Gallagher of CHSW who also took part, said: "It was an extraordinary night which saw people really face a huge mental challenge to walk over hot coals at temperatures of 1200˚F. I felt quite nervous waiting to do the walk and seeing the embers glowing in front of me. However, my feelings soon turned to elation as I made it across, not just once but twice!"
Kim Ryan, a bereaved mum who was supported by the CHSW lit the fire. She said: "It was a great evening and an honour to be asked to light the fire." Other participants included three staff members from Bristol City Football Club, including Jamie McAllister, Assistant Head Coach. The fabulous Batala Bristol were also drumming up the atmosphere and getting people geared up to take on the event which was hosted by Firewalk UK.
The money raised by participants will go towards helping CHSW support over 220 families in the area whose children have been diagnosed with life-limiting conditions. CHSW's Charlton Farm hospice, just outside of Bristol, provides short breaks, respite and emergency stays for the whole family, as well as end of life care and bereavement support.
If you'd like to register your interest to take part in the charity's next Firewalk in Bristol in 2020, please email paul.mundy@chsw.org.uk.