Businesses Back Again to Sponsor Rainbow Run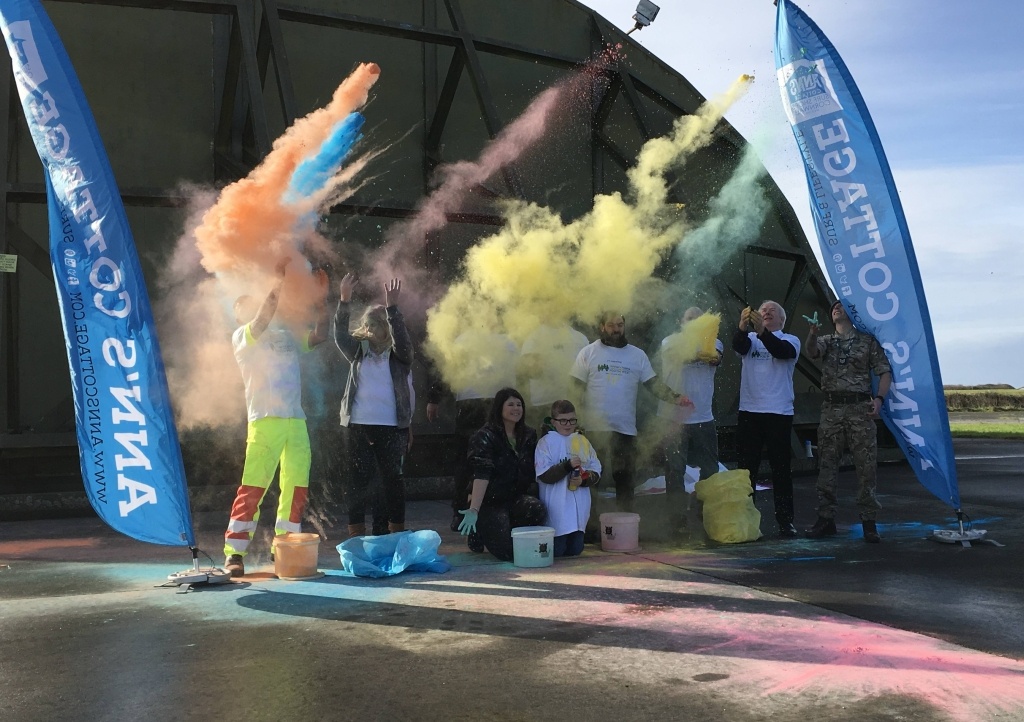 Four local businesses have returned to show their support for Children's Hospice South West (CHSW) by each sponsoring a paint station at the charity's Rainbow Run coming to Newquay this June.
Returning as main event sponsor for Rainbow Run is Ann's Cottage and alongside them Biffa Cornwall, Happy Days Nurseries, Cornwall Training and Consultancy and Steve Andrews Tyres & Autocare are returning as paint station sponsors again this year. 
Rainbow Run is a sponsored 5km fun run which is taking place at RAF St Mawgan in Newquay on Sunday 23rd June. This is the sixth year of the event which has become a firm favourite with people from across Cornwall and further afield. Men, women and children run, jog and walk around the route getting covered in different coloured powder paint as they go through each paint station. Rainbow Run is the perfect event to take part in with friends, family and colleagues and it always promises to be a day full of colour and fun.
The sponsorship from the local businesses means a great deal to the charity which last year raised over £75,000 from the Rainbow Run which 1500 people took part in.
Bernadette Chambers, Corporate Partnerships Fundraiser said
We are delighted that all of our paint station sponsors from last year have chosen to support the event again this year. We are so grateful to these businesses as their sponsorship means that even more of the money raised in sponsorship by those taking part can go straight towards the care we offer to our children and families rather than being used to cover event costs.
Over half of the places have already been filled for this year's Rainbow Run so if you are keen to get covered in all colours of the rainbow this summer click here to sign up. Anyone over the age of 5 years can take part with it costing £20 for adults and £12 for children. For further information please call Little Harbour on 01726 871800.