Beach yoga sessions benefit children's hospice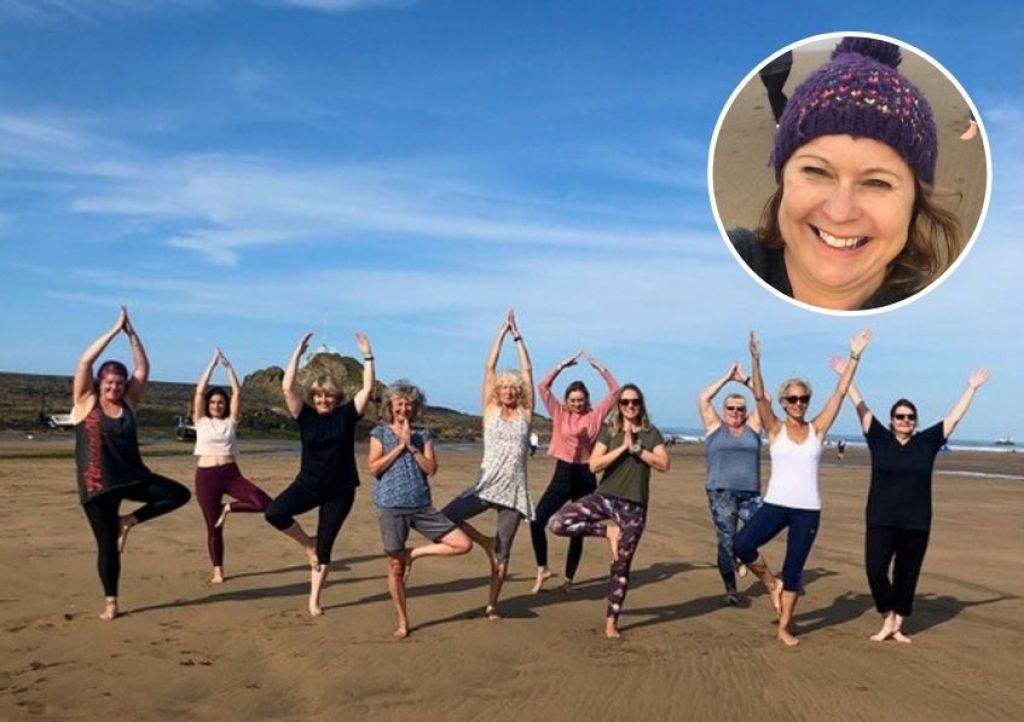 Beach yoga classes in Bude have helped raise £350 for Children's Hospice South West (CHSW).
The regular morning sessions on Summerleaze beach have been run by yoga teacher Claire Jennings since the spring and have carried on into the autumn thanks to the recent spell of good weather.
Claire said the socially-distanced classes have been a great way for people to be able to get together again safely as Covid lockdown rules eased this year.
"Beach yoga classes are so good for the soul, with sandy toes, sunny hearts and the ocean as your backdrop," she said. 
"Following social distancing rules, and many finding it hard to come together again, beach classes have been a healthy way to join in unity outside in nature."
Claire said she decided to make a donation from the classes to CHSW as the charity had touched her heart.
I felt what the charity was offering to young children and their families in terms of support and care inspiring and humbling.
CHSW area fundraiser Ruth Morgan said: "This is the ultimate in feelgood fundraising! It's fantastic to be able to take part in such an awesome activity in such beautiful settings, knowing that you are also helping to provide vital respite to local children and families, including at our Little Bridge House children's hospice in North Devon."
Claire said she plans to offer a few ad-hoc sessions in the winter, depending on the weather, but regular lessons would start again at Easter next year. For more information, visit https://kramayoga.co.uk/beach-yoga