Bikers hand over £10k to children's hospice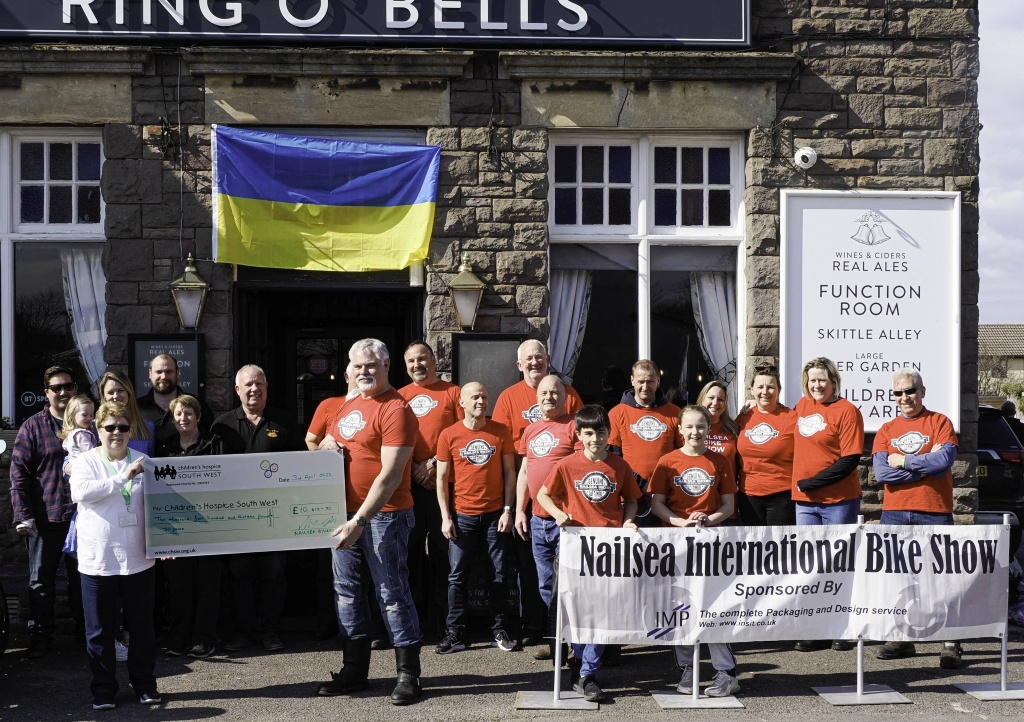 The Nailsea Bikers have handed over a cheque to their chosen charity, Children's Hospice South West, for a staggering £10,413.

The funds were raised during last year's incredibly successful Nailsea International Bike Show. 

This is the largest amount raised at the event in its entire 11-show history and could not have been achieved without the incredible support received from local and national sponsors, The Grove sports centre, the participating bands and musicians, the Ring O' Bells, and of course the Nailsea Bikers team themselves.

Lucie Perryman, Area Fundraiser at Children's Hospice South West, said: "Such an extraordinary amount of hard work goes into organising this annual event and we are hugely grateful for these efforts as well as the generosity of those who attend over the weekend. The funds raised help us to provide vital care and support for local children and young people with a broad range of health conditions, who are not expected to survive to adulthood." 

John Colley, Chairman of Nailsea Bikers, said: "We now look forward to this year's event with the date set as the 10th and 11th of September, which we are already planning and hoping to echo last year's success. We already have a full line up of amazing music planned and some interesting and unusual bikes booked in for the display. Please come along for a great family friendly event in aid of a very good cause."