Glass artists to create special charity bauble at event in Bath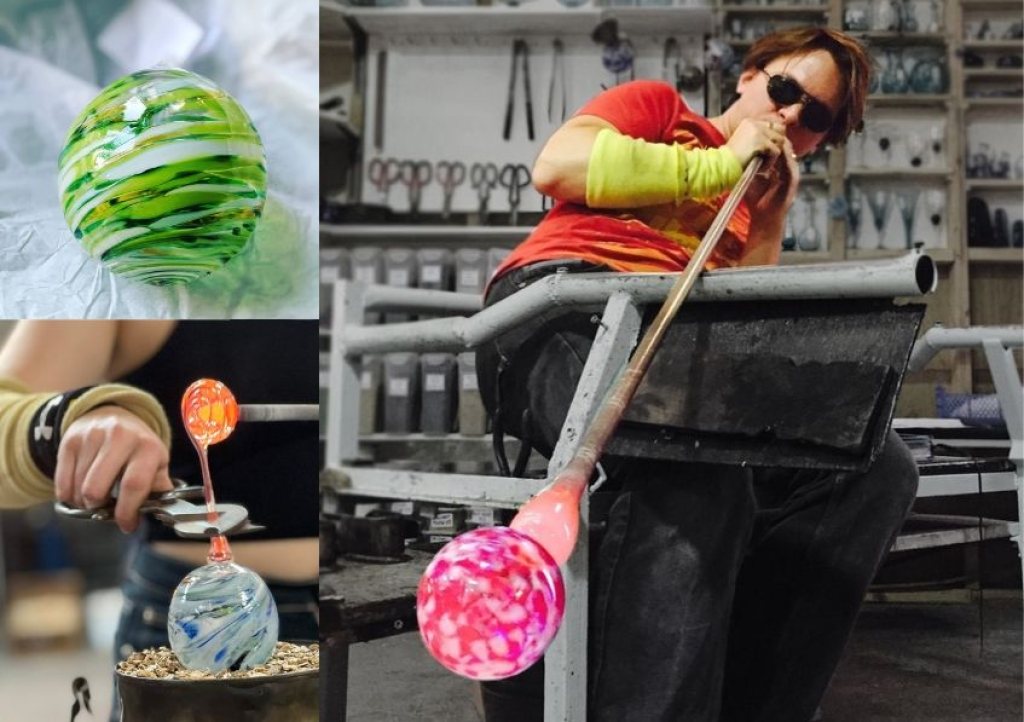 Bath Independent glass production company, Bath Aqua Glass will be creating a brand-new glass bauble in support of Children's Hospice South West (CHSW) during a very special fundraising evening this month.
The 'Precious Glass for Precious Lives' charity event at Bath Aqua Glass' Walcot Street studio will take place on Thursday, June 23, from 7pm. It will feature glass blowing demonstrations, drinks and nibbles, live music as well as the chance to buy raffle tickets and bid for the first CHSW bauble, which will be blown using specially chosen coloured glass that reflects charity.
Tickets are £15 each with all the money going to CHSW, which runs three children's hospices, including Bath's local hospice, Charlton Farm in Wraxall, near Bristol. Money raised during the auction and raffle will also go to the charity, which is funded almost entirely by voluntary donations.
Annette Dolan, Managing Director of Bath Aqua Glass, said: "We are honoured to support CHSW with a bauble in the charity's colours, and are excited to be making the first bauble on June 23. 
"Please do join us for this special evening and help us support CHSW as they provide much-needed care and support for children with life-limiting illnesses and their families. If you can't make the event, please do support the charity by purchasing one of the baubles."
CHSW Bath area fundraiser Heidi Roberts said: "We are thrilled that Bath Aqua Glass are creating a new bauble especially for the charity, which will be available to buy for £30, with £12 coming to CHSW.
"It really is such a wonderful way to support CHSW and help provide vital support to local children and families that rely on Charlton Farm.
"The Precious Glass for Precious Lives event also takes place during national Children's Hospice Week from June 20-26 so it really is the perfect way to show your support for the wonderful care that the hospice provides."
Orders for the new bauble can be placed from of June 13 at www.bathaquaglass.com. A picture of the bauble will be on the website from June 24.