Bananaman's 30-mile litterpick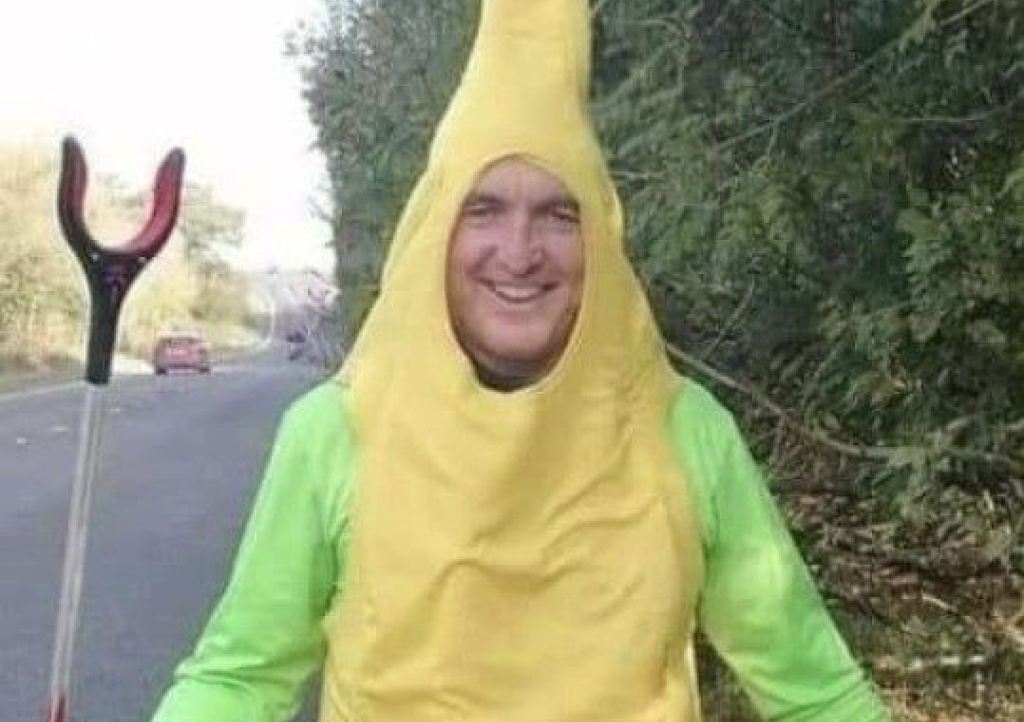 On October 30, Kevin Doherty from Yeovil is planning to take part in a sponsored litter pick for Children's Hospice South West (CHSW). But it won't be any old litter pick, Kevin will be covering 30 miles from Yeovil to Weymouth and he'll be dressed as Bananaman!

It won't be the first time Kevin has raised charity funds in this way. The idea was born in 2019 as a fundraiser for Veganuary which saw him collecting 44 bags of litter over 2 days and covering 20 miles - litterpicking from Yeovil to Dorchester. In October 2020 he did the litterpick in reverse, walking from Dorchester back to Yeovil, this route was 22 miles, took 15 hours and he collected 43 bags of litter. 

Kevin's 2021 challenge is even bigger as he anticipates it will take him 20 hours to complete.

He said: "My annual litterpicking walk as Bananaman will be extended to 30 miles (Yeovil to Weymouth), to celebrate the momentous landmark of CHSW who this year celebrate 30 years of helping children who have life-threatening and life-limiting illnesses from Yeovil and the entire South West peninsula." 

In the last 30 years, CHSW has supported more than 2,000 families at its three children's hospices – Little Bridge House in North Devon, Charlton Farm in North Somerset, and Little Harbour in Cornwall – care that has continued throughout the pandemic.

Kevin is an avid supporter of the charity and has raised funds for CHSW previously. He said: "CHSW does such great work for families and most of us are so lucky our lives do not have to deal with such heart-breaking realities. For me it's a no-brainer to increase my mileage to mark the charity's milestone anniversary."

You can show your support for Kevin by donating to his fundraising page