85 Riding for Precious Lives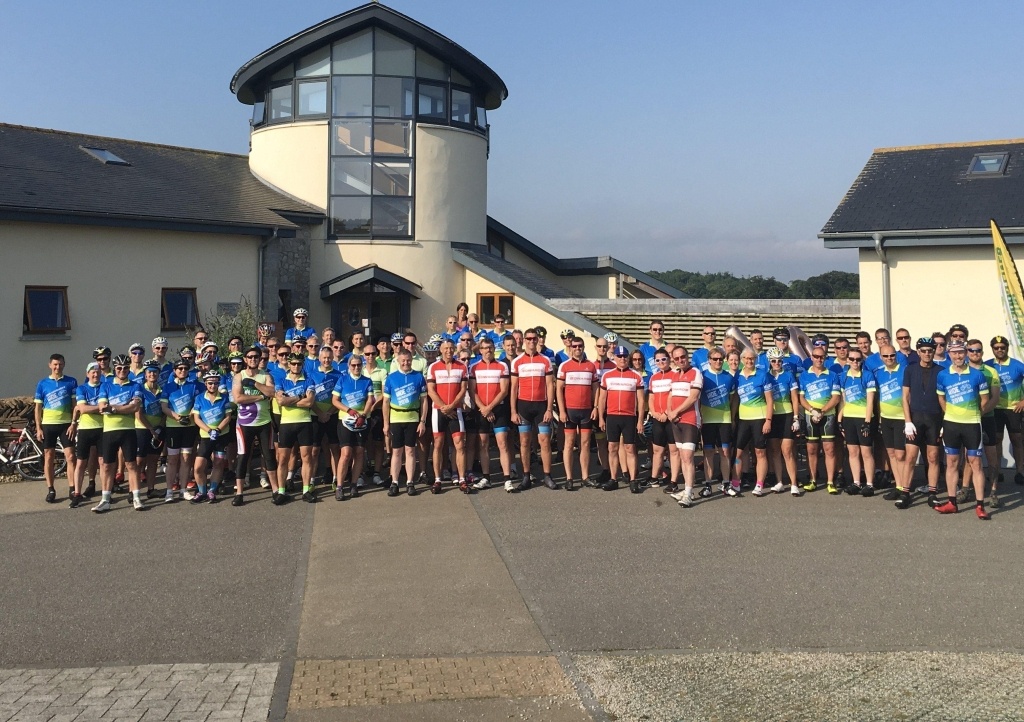 St Austell hosted the start of Children's Hospice South West's 10th Anniversary Ride for Precious Lives this morning.
85 cyclists left Little Harbour in St Austell; one of the charity's three children's hospices in the south west, embarking on a 205 mile cycle to Bristol this weekend.
The route will take the participants three days and will cover Cornwall, Devon and Somerset dropping in at CHSW's Little Bridge House hospice on Saturday and finishing at Charlton Farm children's hospice near Bristol on Sunday. The event has received generous sponsorship from main event sponsor Edwards Vacuum along with Hubbox.
This is the 10th year of the event which has raised over £700,000 for the charity since the first ride in 2009. It attracts cyclists of all abilities, some returning year on year and others joining for the first time.
Kiley Pearce, Events Fundraiser for CHSW said; "There is always a great atmosphere and sense of camaraderie between the riders taking part in Ride for Precious Lives. We are so grateful to each and every one of them for all their hard work in training and fundraising over the past few months and we hope they all have a fantastic time while raising vital funds for and awareness of CHSW."
Before starting the ride cyclists heard from Eddie Farwell, Co-founder and CEO of CHSW who said;
I hope you have a very safe ride and an enjoyable time with the fellowship of your fellow riders. Children's Hospice South West is all about fellowship and families who come to use us are part of a club that nobody wants to be belong to but there is a common language spoken, there is great camaraderie and there is lots of sharing and I am sure that on this ride you will also get to experience that sense of camaraderie. Thank you for making such a magnificent contribution to Children's Hospice South West.
CHSW is currently offering care to over 500 families across the south west with 120 of them being supported by Little Harbour. CHSW's aim is to make the most of short and precious lives through providing short breaks, respite, emergency stays as well as end of life care and bereavement support all in a home from home environment. CHSW gives families the chance to recharge their batteries and make precious memories together.