3,000 knitted chicks raise funds for hospice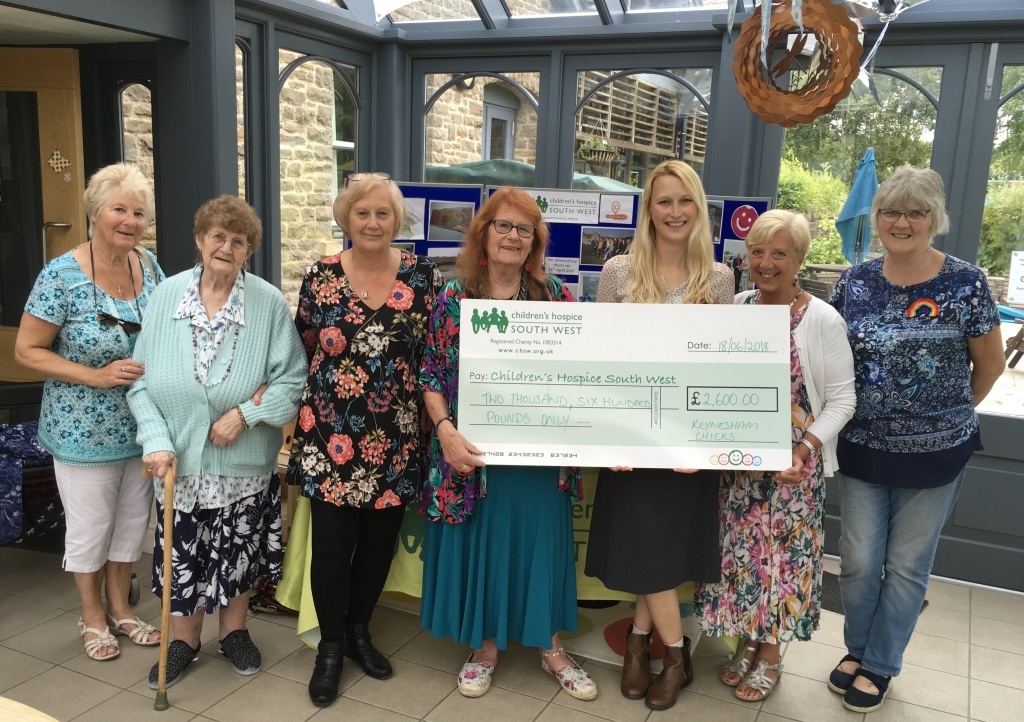 A group of ladies called 'Keynsham Chicks' from the town in North East Somerset, headed up by Margaret Thompson, have knitted over 3,000 chicks, put crème eggs in them and sold them to raise funds for Children's Hospice South West (CHSW)!
CHSW Fundraising Assistant, Emma Parker, said 'Margaret has encouraged local community groups to help her with the knitting and we were lucky to have many of them visit CHSW's Charlton Farm to present us with a cheque. We're delighted that this year, Keynsham Chicks raised £2,600, making their grand total over £6,400 in two years!'  
The knitting group visited Charlton Farm on one of its Open Days where they were given a tour of the hospice and could see for themselves how their fundraising helps local families whose children are not expected to live to adulthood.
Charlton Farm is nestled in magnificent parkland, just west of the city of Bristol. It provides a secluded and beautiful setting in which families can take some time out and just enjoying spending time as a family.
Emma said,
We open the doors to Charlton Farm once a month and offer guided tours to show you exactly why your support is so valuable. It could be just you, a small group of friends or your entire company – either way we'd be delighted to see you!