The 2017 Light up a Life Appeal starts with special light switch-on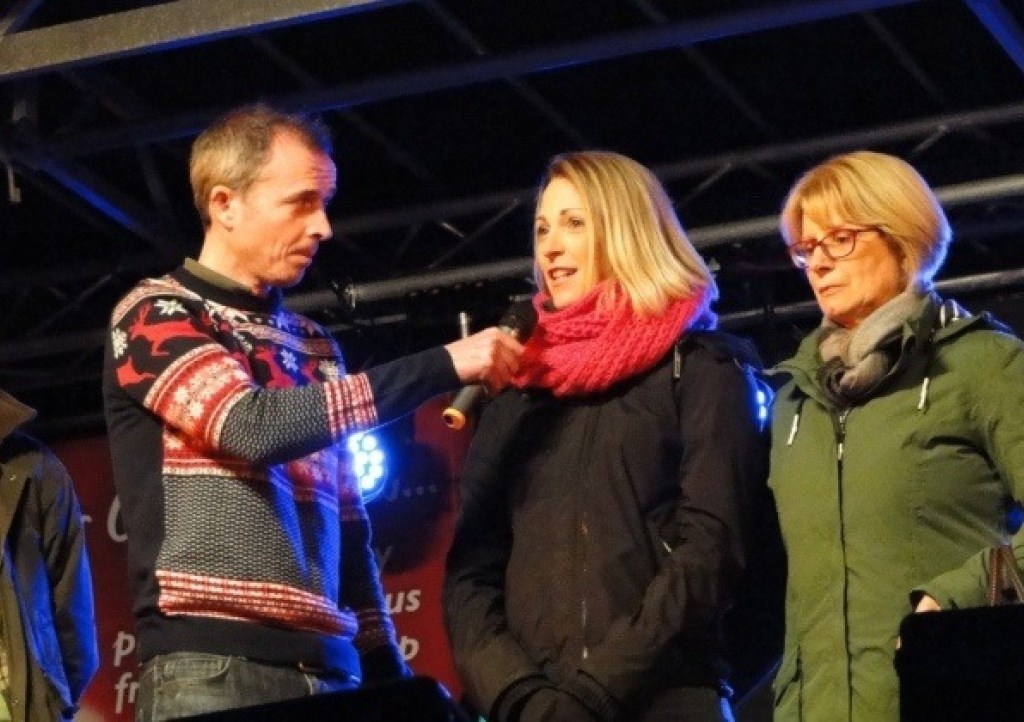 The North Devon Gazette's much-loved light Up a Life appeal was launched to an audience of thousands this year.
It was marked with the switch-on of a special illuminated star in Barnstaple Square during the town's Christmas lights celebrations on Sunday.
Now in its 21st year, the appeal has become a Christmas tradition to enable people to remember a loved one and help raise money for North Devon Hospice and Children's Hospice South West.
The charities host a series of services of remembrance across North Devon through December.
The star in the Square has been joined by stars at both hospices and the Gazette offices, as symbols of remembrance for the region's loved ones.
Emma and Mark Smale lost their daughter Imogen when she was four-years-old. Emma said they were referred to CHSW when she was six months:
I had images of what the hospice would be like, and I couldn't have been more wrong. It was just the most beautiful place for us to go as a family.
"The care my daughter received was absolutely incredible and the support that I was given emotionally and physically throughout her life and her death last year, I honestly don't know how I would have coped without them."
The stars were provided courtesy of James Electrics and Any Weld, with the one in the Square also made possible thanks to Barnstaple Town Council.