Moonlight Memory Walk 2022
Walk in memory of a loved one this November
Join us this November at The Lost Gardens of Heligan for an uplifting evening whilst supporting local families with every step.  
The evening will include a special memory ceremony where we remember your loved ones and then choose to complete either a 2.5k or 5k route in the calm and beauty of Heligan's lit paths and stop at one of our four new memory points.
If you can't join us on the evening, take part virtually by walking 5k, or a distance of your choice, in your own time and raising sponsorship.
The earlier you sign up the more you save!
Be fast! The earlier you buy, the less you pay.  Take advantage of our 25% early-bird discount and sign up by Monday 5 September. 
Tickets
Save 25%, super early-bird

On sale up to 5 September, Adult £10.50, Child £10.50

Save 10%, early-bird

On sale up to 30 September, Adult £12.60, Child £12.60

Full price

On sale up to 10 November, Adult £14, Child £14
What's included
T-shirt, Moonlight medal, pasty and goody bag
A candle bag and 'I am walking for...' back sign for you to personalise
An online dedication page to add your loved one's name and photo
A memory ceremony prior to the walk
Free entry into The Lost Gardens of Heligan on the evening
Sign up
Kindly sponsored by
Surf Bay Leisure is the largest distributor of new and used static caravans in the UK. Surf Bay are based in the South West of England with three sales centres in Devon, Dorset and Somerset and four holiday parks across Devon and Cornwall.
"Heligan is so much more than just a garden—it is a place in the soul." Today, Heligan remains one of the most loved and romantic gardens in the UK, appreciated as much for their beauty as for the ground-breaking restoration.
Walk and fundraise in memory of your loved one
Together, Team Moonlight will raise awareness and vital funds for children and young people with life-limiting conditions and their families across the South West. Just £20 could provide one hour of care for a child in one of our hospices. How many hours of care could you provide?
When you sign up, you'll receive a welcome pack that has everything you need to know about fundraising, including lots of fun ideas and helpful tips. 
Our Fundraising Team will also give you a call to help with ideas to boost your fundraising.
Fundraising online
It's the easiest way to get sponsored. Let everyone know why you're taking part and update your page with photos and videos. Share your page on Facebook, Twitter and by email so your family and friends can sponsor you.  Create your fundraising page today!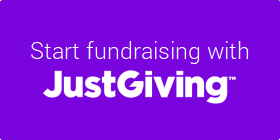 We're here to help
Join Team Moonlight and we'll be with you every step of the way! For more information call Kiley or send us a message.
Ask a question
Make a dedication 
A special added feature of this event is the Moonlight Memory Walk dedication page where you can add your loved one's name, photo and a personal message.
You're welcome to set up more than one dedication for different loved ones and their names will appear on this dedication page for you, your friends and family members to visit and there is the added option to make a donation in their memory when you set this up.
Your loved one's names will also be a part of our memory ceremony on the evening of 12 November. If you don't want them to appear, please email Kiley to ask for their names to be omitted.
If you do not wish to join us at Heligan or virtually, you are still welcome to add a dedication for your loved one and make a donation. Their name will feature in the live memory ceremony broadcast via our CHSW Facebook event page on the night at 7.30pm. Please join the Facebook event page to access the link or sign up with our virtual ticket to receive a free memory pack in the post. 
On the evening
6pm - Event village opens
7.30pm-8pm  - Memory ceremony begins
8pm – Safety briefing and warm up
8.15pm - Start of walk
10.30pm - Approx finish time
Venue
The Lost Gardens of Heligan, Pentewan, St Austell, Cornwall, PL26 6EN
---
Join us at The Lost Gardens of Heligan from 6pm where you need to sign in, hand in your candle bag and collect your T-shirt. We ask you arrive by 7.15pm ready for the memory ceremony to start at 7.30pm. Please note that only those registered for the event will be able to gain access into the event village on the night by showing your walker number.
Don't forget to bring with you a torch or head lamp, bottle of water, comfortable shoes, a warm coat and fancy dress.
There will be face painting, merchandise and food to buy and music.
After the warm up and safety briefing at 8pm, walkers will depart in groups from 8.15pm to start their 5k circular walk.
When the walkers arrive back in the event village, the CHSW Moonlight Team will have a hot drink, pasty and goody bag ready for you. 
Special memory ceremony 
At 7.30pm on 12 November, walkers taking part at The Lost Gardens of Heligan and those taking part virtually will join our very special 40-minute Memory Ceremony where we will celebrate and remember the lives of those no longer with us.  For those taking part virtually, join with your loved ones to watch the heart-warming memory ceremony broadcast on the CHSW Facebook page live from Heligan, St Austell.
During the ceremony we will join together to light our candles and listen to a special song dedicated to your loved ones, readings and poems and celebrate the lives of those no longer with us with a 2 minute applause, while their names appear on the screen.
If you have not set up a dedication in memory of your loved one but would like their name to still be part of the ceremony, please email Kiley.
Please join our Facebook event page to enable you, your friends and family to watch the memory ceremony on the night.
Walking virtually
If you are completing your own memory walk virtually, you can decide when to complete your walk. You can choose to complete it at the same time as the Heligan event by starting at 8.15pm on Saturday evening or you are welcome to complete it at any other time during daylight hours or even a different day.
---
All your questions answered!
Check out our extensive FAQs for everything you need to know about the Moonlight Memory Walk.
Walk in your own time, in your town and you choose the distance
If you're unable to join us at Heligan, you're invited to take part virtually by walking 5k, or a distance of your choice, in your own time and raising sponsorship. We recommend you walk in daylight hours. 
We'll send you a memory pack that includes a "I am walking for..." back sign, memory box and candle bag to decorate and a tea light.
You can join the memory ceremony virtually at 7.30pm on the evening by joining us via Facebook Live – join our Facebook event for the link. We will ask you to light your candle for your loved ones alongside us during the event.
Leave your loved one's dedication on our special memory walk in memory page and your loved ones names will be added to the memory ceremony on the evening.